Mon, Oct 09, 2023 at 4:34PM
---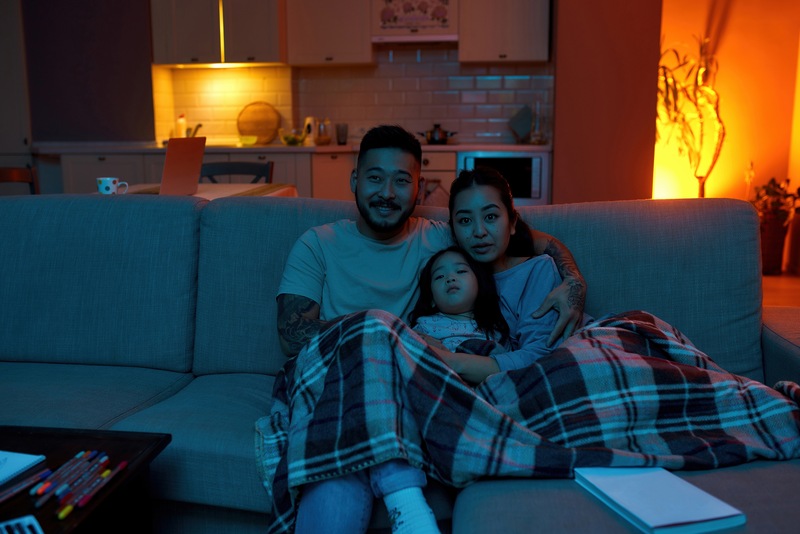 Now that we're past the fall equinox, days are slowly starting to grow shorter, leaving plenty of opportunities for cozy family activities to enjoy together indoors! October brings to mind plenty of our favorite Halloween films – and there's no better way to capture the essence of the season than to stream a few classic movies while enjoying a delicious dinner.
With Stonewood Grill & Tavern's Curbside To Go and Delivery, you can bring your favorite Stonewood meals to the table and feast on your favorite flavors from the comfort of home! Before you place your next order, here's some classic films that we think would be the perfect pairing to make it a Stonewood night in:
Hocus Pocus
Kick off your Halloween movie marathon with Hocus Pocus – a spellbinding story that has been charming family audiences since 1993. This fantasy-comedy film is perfect for fall. It tells the story of two kids who move to Salem, accidentally resurrecting three witch sisters and invoking plenty of chaos and laughs along the way. Fun fact: Omri Katz plays lead character Max Dennison – but Leonardo DiCaprio turned down the role in order to work on What's Eating Gilbert Grape.
The Nightmare Before Christmas
Another seasonal much-watch is The Nightmare Before Christmas – a much-loved Tim Burton stop-motion film. It's the perfect way to kick off the holiday season, too, seeing as its plot cleverly combines both Halloween and Christmas elements into one heartwarming story. In this film, Jack Skellington, the Pumpkin King of Halloween Town, attempts to embrace the spirit of Christmas. You might even find yourself watching this movie again when Christmas rolls around!
It's the Great Pumpkin, Charlie Brown
It wouldn't be a list of fall movies without mention of the Peanuts gang. This nostalgic film has been beloved by families since the 1960s. We think this year is the perfect time to introduce your own family to the lovable antics of Charlie Brown, Linus, Lucy, and friends as they attend Halloween festivities and wait for the Great Pumpkin to appear.
Beetlejuice
Beetlejuice, Beetlejuice, Beetlejuice! This 1988 classic horror-comedy film follows a recently deceased couple aiming to rid their old home of its new inhabitants. They befriend the new residents' teenage daughter – Lydia – played by Winona Ryder, and also enlist the help of a mischievous spirit named Beetlejuice (Michael Keaton). This might be a perfect movie night choice to share with slightly older children ready to watch something spooky before Halloween!
Little Shop of Horrors
Does your family love to sing along to musicals? Last on our list is Little Shop of Horrors – the perfect combination of toe-tapping tunes and comedy for the Halloween season. In this story, a meek florist comes across a talking plant – that inexplicably craves blood. Despite its spooky premise, this movie is filled with vibrant characters and plenty of funny moments.
Bring the Stonewood Experience Home
While we hope you've found a selection of Halloween films for your whole family's differing tastes, we think there's one thing the whole crew can agree on: a delicious Stonewood meal. Besides elevating any movie night with delicious flavors, you'll find that nothing is more convenient than counting on Curbside To Go or Delivery. As autumn brings along its unique set of challenges — like the new school year, preparations for the holidays, and more — let us take care of dinner! Choose from our delicious seasonal specials or explore Family Bundles featuring some of our favorite Stonewood classics.
So, make your movie selection, snuggle in with the family, and place your order. Happy Halloween, and bon appétit from Stonewood!