Mon, Oct 09, 2023 at 4:34PM
---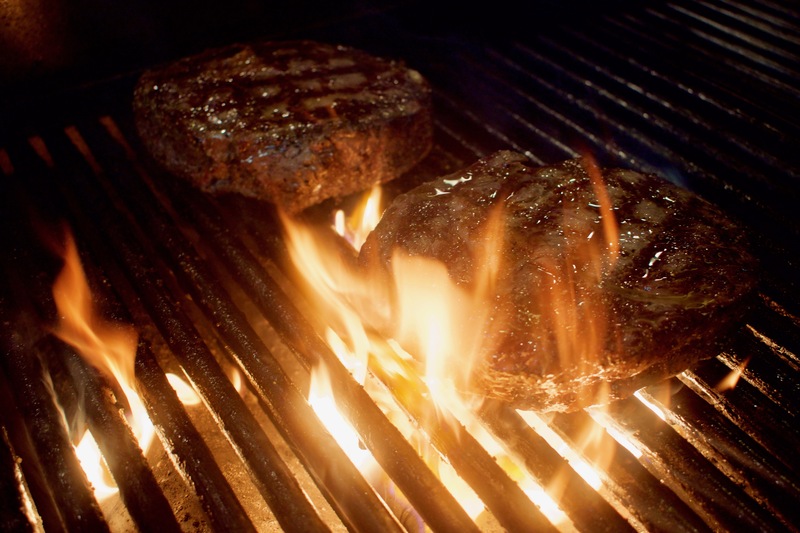 On the quest for the perfect steak? Look no further. Stonewood Grill & Tavern has long been a staple for our Sunshine State guests looking for a delicious dining experience. Here, we don't just serve steaks – we celebrate them! To learn a little more about how we aim to elevate our steak offers – and bring the art of culinary craftsmanship to your plate each and every night – read on before your next visit.
The Art of Oak-Grilling
If you've visited Stonewood before, you'll already know that oak grilled steaks are a cornerstone of our reputation. Why oak, you ask? This technique allows us to infuse the meat with subtle smokiness while still allowing all those juicy, savory natural flavors to shine through. Through the oak grilling process, we not only serve up a steak filled with delicious character, but also ensure that it is cooked to perfection each time.
Sourced from the Heartland
Not all beef is created equal – and when you're eating at Stonewood, we serve up all the best. To craft our steaks, we select the finest corn-fed Midwestern beef. The Midwest (often called America's Heartland) is the region we've found to produce the richest-flavored beef, along with a tender texture and remarkable juiciness. Cattle who are corn-fed also tend to produce meat with excellent marbling for a flavor we know you'll love. While Stonewood's steaks may hail from the Midwest, you're sure to experience a world-class meal!
The Beauty of Hand-Cut Steaks
Another way Stonewood aims to ensure you're getting the best of the best? Hand-cut steaks. This process allows us to maintain stringent quality control. As we select and cut our steaks, we're paying attention to many factors, such as marbling, thickness, and overall quality. When you order and receive a Stonewood steak at your table, be assured that it has been treated with care and quality control from the moment it was sourced through its oak-grilled preparation and plating.
Exploring Our Steak Menu and Entrée Complements
Now that we've discussed what sets Stonewood steaks apart, it's time to meet the stars of our show. Stonewood's menu offers an array of steak options to suit any appetite. On your next visit, be sure to try any of the following:
Filet Mignon – This 8 oz. option is a closely-trimmed, tender center cut steak.
Ribeye – A option for a bigger appetite, this 14 oz. steak is a tender, well-marbled, thicker Delmonico cut.
Sirloin – At 8 oz., our sirloin steak is also a thick, center-cut option – and slightly leaner than the ribeye.
Prime Rib – Offered with limited availability, our slow-roasted prime rib comes in 12 oz. or 16 oz. portions, served with horseradish sauce and rosemary au jus.
Why stop with simply selecting a steak? We also offer a wide array of entrée complements that are perfect for customizing and elevating your dish. Try, for example, our oak-grilled shrimp, crab crusted topping, or creamy horseradish. Whether you're craving some seafood, extra zest, or another touch of savory indulgence, there's plenty of options to love.
Choosing the Right Steak for You
Ordering a steak is an incredibly personal affair – so we're here to help you find the right meal to suit your tastes! If you're looking for a lean and luxuriously tender cut, we suggest going for the filet mignon; however, if you're craving something well-marbled and packed with flavor, the ribeye might be perfect for you! The sirloin provides a happy medium in flavor and texture – and the prime rib is a perfect special-occasion (or any occasion!) choice with unique dimensions of flavor and texture.
Need to narrow down your options? Don't hesitate to chat up our expert staff, who would be happy to help guide your ordering process for a savory steak experience.
Make Your Reservation Today
Hopefully as we've discussed the full journey from our oak grill to your plate, we've ignited your cravings for a savory steak dinner from Stonewood. All that's left? Making your reservation! We're excited to welcome you to any of our eight Florida locations for delicious meals and making memories. Simply make your reservation online – and take a peek at our menu and seasonal specials before you arrive, too. See you soon!