Wed, Jun 19, 2019 at 8:45PM
---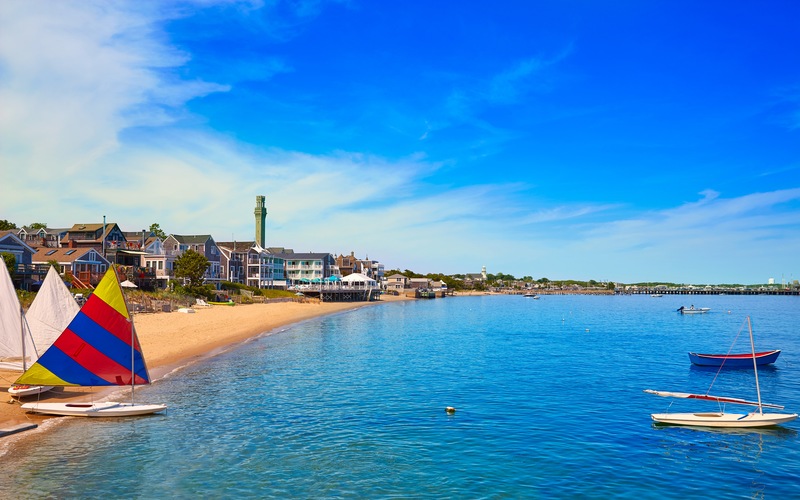 From balmy temps to beautiful shores perfect for beaching, sailing and strolling around, there's a lot to love about Cape Cod—but did you know that it's also a top spot for foodies? Read on as we embark upon a virtual tour of this deliciously one-of-a-kind summer getaway.
Quintessential Cape Cod
Cape Cod is filled to the brim with summer towns, seaside spots that come alive when June rolls around and warm weather's there to stay—so where do you start?
Many opt for the upturned "toe" of Cape Cod—at least, that's what it looks like on a map! Provincetown sits at the northernmost tip of the Cape, and is known for its one-of-a-kind character. Colonial facades line the ultra-walkable Commercial Street, playing host to shops, galleries, and plenty of spots for chilling out with a cool ice cream cone. After some time strolling through town, it's time to hit the beach. Herring Cove Beach is an especially popular option for soaking up the sun and salty air—and even swells on your bodyboard! Once you head harbor-side, where marinas line the coast (giving you easy access to a fun fishing charter adventure), you will be able to spot a historical site: Provincetown Harbor, the place where the Pilgrims signed the Mayflower Compact in 1620, almost 400 years ago!
When you're back on dry land for the day, don't forget to indulge in some fresh local flavors. Like we said, this is a foodie hotspot because it embraces the simplicity of fresh, homegrown ingredients and classical prep styles! You can't go wrong with fresh seafood (lobster is, of course, a New England favorite) or a creamy clam chowder on cool summer nights.
Exploring the coast
When you're seeking a back-to-nature escape, head to the Cape Cod National Seashore—here, the hustle and bustle of Cape Cod's coastal towns gives way to scenic, unspoiled views all around. It's the perfect place to explore the dunes, go birding or settle in for a beautiful sunset.
Water lovers will also enjoy embarking of chartered fishing adventures and whale-watching tours (just like us, whales love the Cape during summertime!). You can also go sailing, a classic Cape tradition, or stick closer to shore and enjoy a leisurely stand-up paddleboard session.
For Cape flavor at home…
Of course, you don't need to travel all the way to Cape Cod to enjoy its culinary tradition of New England eats and fresher-than-fresh fish. That one-of-a-kind cuisine has traveled all the way down the East Coast, inspiring Florida-born foodies to enjoy some serious bites (or offering New England transplants a taste of home!). On your next meal out at Stonewood, here are a few Cape flavors to enjoy…
New England Clam Chowder: Even the hottest Florida day gives way to rain or a breezy evening once in a while—so when you're craving something warm and cozy, our New England Clam Chowder has you covered! This is the epitome of comfort food, each spoonful a warm, welcoming bit of coastal goodness that's sure to put you at ease.
Lobster Roll: Cape Cod loves its lobster, and so do we! Our Lobster Roll features chilled, tender North Atlantic lobster meat, lightly dressed and served in a griddled split-top bun with seasoned house chips for a tasty crunch. It's not far from the sort of dish you'd see served up at your favorite Cape Cod lunch spot—and that's just the way we like it.
Stonewood Cosmo: When you think the stylish, go-to "cosmo," your mind might jump to a swanky Manhattan bar—but in fact, a Cape Cod destination might just lay claim to this beloved beverage! Some point to Provincetown as the origin of the cosmo, which features vodka and, of course, cranberries (a famous New England export—the region is filled with cranberry bogs!). When you're sipping on a Stonewood Cosmo, you might even find that it's similar to another Cape Cod beverage, aptly named the Cape Cod or Cape Codder, a simple combination of vodka, cranberry juice and a lime wedge served up in a highball glass.
Feeling hungry yet? Pack your bags for a Cape vacation, or start with a trip to Stonewood—we've got you covered with your favorite New England-inspired flavors and an easygoing atmosphere you're sure to love. We can't wait to see you soon!