Wed, Aug 31, 2016 at 10:40AM
---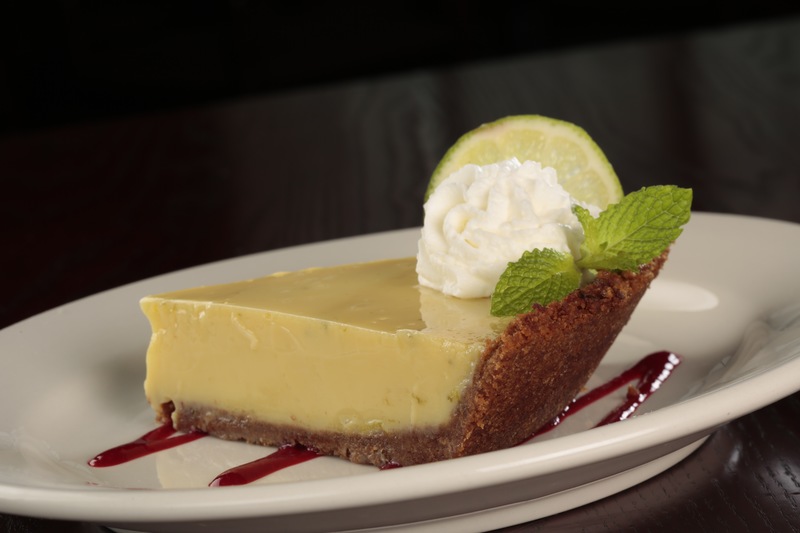 We know the weather outside is steamy—so when you come in for dinner, we want to treat you to a cool, refreshing experience you won't forget! Many of our delicious desserts can provide you with just that.
Below, take a look at our favorite menu picks for satisfying your sweet tooth on a hot summer's day.
Key Lime Pie
Florida is world-famous for its Key Lime Pies, and we're bringing that trademark tangy flavor to you and your family! Our Key Lime Pie is the perfect dessert on a hot day, since it lets you indulge in the sweet fusion of flavors of a dish that is truly best served cold.
Florida Orange Cake
Another citrus-based dessert, our Florida Orange Cake, will be sure to please both locals and visiting guests alike. This flavorful dish features a blend of sweet and tangy flavors in the frosting and the cake itself.
Chocolate Mint Crepe
Crepes may be served warm, like pancakes, but when it comes to the time-tested combination of chocolate and mint, the blast of flavor can only be described as incredibly cool. We pair these two classic flavors for a delicious post-dinner treat that you and your family will be sure to love.
Vanilla Bean Ice Cream
Finally, we can't forget about the summertime staple of ice cream! Every good menu should include a cool and creamy option for guests to indulge in on hot summer days, and ours is no exception. This classic ice cream dessert is perfect for those who love sweet simplicity—it's a no-fuss treat that can be just the dish needed to cap off a satisfying meal.
Which of our famous desserts do you plan to try on your next visit with us? Be sure to let us know!
Make tonight extraordinary! Each of our 12 Stonewood locations has its own unique community flair—but they all commit to the same excellence in fine ingredients and kitchen expertise. Find a Location and be sure to Sign Up for our E-Club for news and special offers!