Fri, Apr 14, 2017 at 2:20PM
---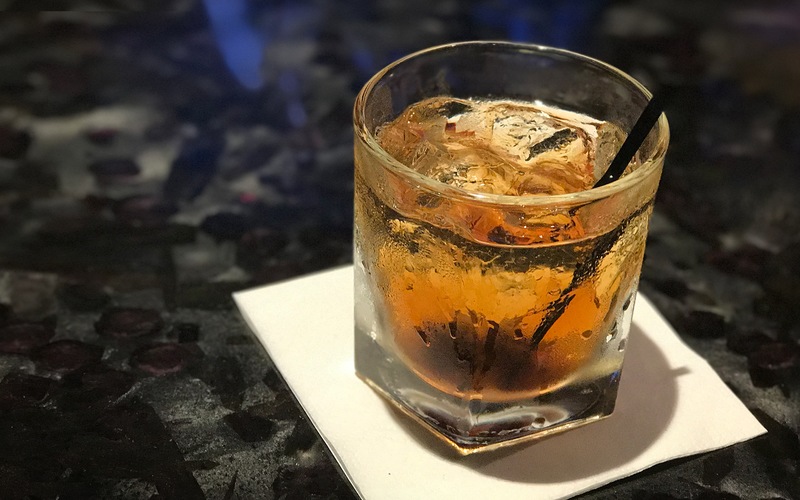 There's a certain kind of beauty in hand crafted classics--modern iterations of a recipe passed down from decades ago. It's why we can't get enough of timeless treats like the Manhattan, a cocktail who--true to its name--likely first appeared in New York more than a century ago.
There's quite the backstory to this pioneer of a drink--one that's sure to sound a bit different depending on who you ask! Below, we're exploring the origins and timeless presence of the Manhattan in cocktail culture. Take a look.
A New York native
It seems that most cocktail historians agree that the Manhattan began in, well, Manhattan. It's a natural assumption and--if the accounts are to be believed--a correct one! But the record gets a bit less clear when it comes to exactly where (and when) in Manhattan the drink was created.
One of the most popular stories revolves around Lady Randolph Churchill (mother of Winston Churchill). As the legend goes, in the 1870s, the socialite was hosting a party at the Manhattan Club when one of her guests, Dr. Iain Marshall, first concocted the drink and served it to friends. Word about the must-have new drink (a simple blend of whiskey, bitters, and sweet vermouth) got out and the rest, as they say, is history...
...or is it? This story may be popular, but its timing doesn't quite line up (according to firsthand accounts, Lady Randolph wouldn't have even been in the city at the time).
Another possible origin stems from Broadway, by Houston Street, where former local bartender William F. Mulhall claimed the drink was invented in 1860. Of course, he didn't make the claim to fame himself--he attributed the Manhattan to a bartender by the name of Black.
How the Manhattan changed the game
No matter how exactly it came onto the scene, one thing is undeniable: the effect the Manhattan has had on our favorite cocktails, of the past and present. It ushered in a new age of creativity for bartenders (who use the Manhattan a "blank slate" of sorts on which to try new takes of the classic drink). It's inspired our Stonewood Hand Crafted Cocktails menu, too, where you'll find the timeless Manhattan (made with Woodford Reserve and a cherry on top) alongside newer fare. If one thing's for sure, it's that the Manhattan has some serious staying power!
Make tonight extraordinary! Each of our 12 Stonewood locations has its own unique community flair--but they all commit to the same excellence in fine ingredients and kitchen expertise. Find a Location and be sure to Sign Up for our E-Club for news and special offers!