Thu, May 25, 2017 at 10:29AM
---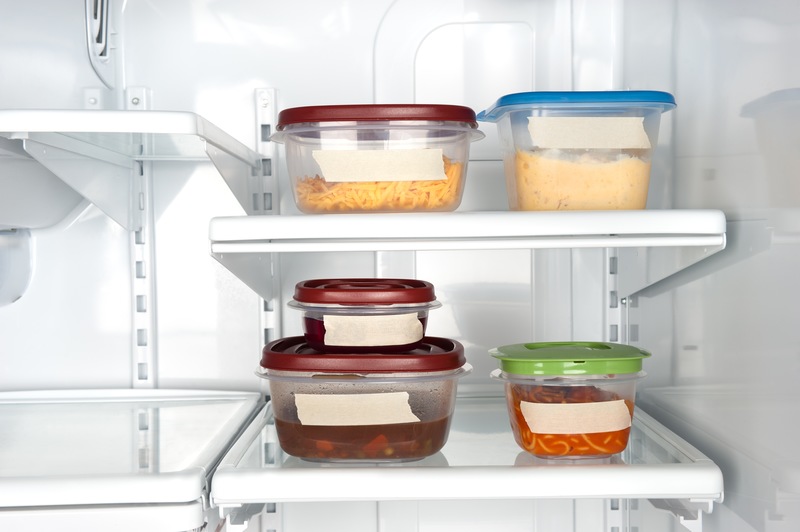 Can anything replicate the first bite of a deliciously gooey pizza, or cutting into a mouthwateringly tender steak?
Maybe not quite—but with some careful prep, your leftovers can pack a punch of next-day deliciousness all their own.
In today's Casual Flavors article, we're sharing a few of our favorite ways to get more out of your leftovers. Take a look.
Save it—don't toss it
We all face the same age-old question when dining out or cleaning up after dinner at home—should we save the remnants of our food, or toss them?
We find that the best answer is, typically, to hold onto your leftovers! When you're overstuffed and completely satisfied after a great meal, you're probably not thinking ahead about the next time you'll be hungry. Do your future self a favor by saving the last bits of your meal (no matter how small it may seem) so that the next time you have a craving for steak/pizza/salad or whatever it may be, you have an easy way to enjoy it.
Store smart
To promote a smart use of leftovers, try opting for a storage system that lets you sort out all your food with ease. Tupperware with handy labels, for example, will let you keep track of what's fresh, what should be eaten soon, and what's in every container. This will prevent mystery meals from making their way to the back of your fridge, only to be forgotten about until next month's kitchen cleanup.
Don't automatically opt for the microwave
Sometimes, the microwave is the only option you have. Or maybe it's the fastest. But to create a leftover meal experience you love just as much as the first time around, get creative with your cooking methods! 10 minutes at 350 degrees is a great way to breathe new life (and crispiness) into last night's pizza. You can also opt to fry it on the stovetop. Also worthy of a few minutes on the stove are steak and chicken, which take on a delightfully crispy texture once seared.
Try a fresh take on last night's dinner
You don't need to have the exact same meal, twice. Once again, creativity is key! You can use last night's meal as the foundation for something new. You might only have a few pieces of steak left, for example, but you can easily turn that into a homemade stir-fry! Or re-fry your French fries and turn them into a sort of hybrid hash brown for breakfast.
With a bit of kitchen magic, you can turn leftovers into a meal that's just fresh, delicious, and one-of-a-kind.
Make tonight extraordinary! Each of our 12 Stonewood locations has its own unique community flair--but they all commit to the same excellence in fine ingredients and kitchen expertise. Find a Location and be sure to Sign Up for our E-Club for news and special offers!