Mon, Jun 29, 2020 at 2:30PM
---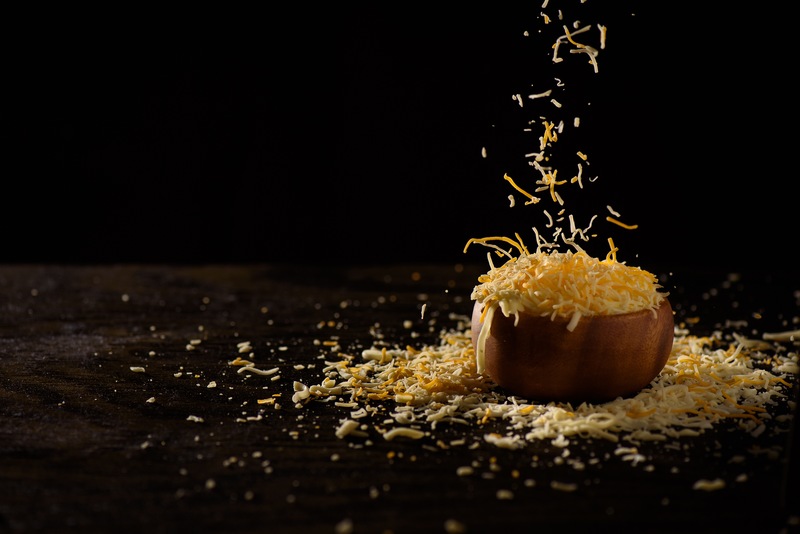 Comfort food has never sounded so good—but as you've grown up, your childhood go-tos have, too! Today, we're taking a delicious deep dive into the ins and outs of comfort food like mac & cheese, plus Stonewood dishes that are sure to satisfy your creamy, cheesy cravings with sophisticated flair. Take a look.
Why we love mac & cheese
If you're craving mac & cheese and other comfort food go-tos more often these days, you're not alone! With our routines changed and our lives a little less predictable, many of us have turned to comfort foods as a source of family fun and familiarity—after all, many of us are spending more time with the ones we love, and there's no better way to bring the family together than with rich, soothing flavors you already know and cherish.
The proof is in the pantry: According to Business Wire, pasta sales rose 249 percent as Americans stocked up to spend more time at home, and boxed mac & cheese companies have been hard at work providing the convenient, cheesy meals its consumers crave most.
New ways to dig in
Of course, after you've gone through several rounds of your at-home mac & cheese routine, you may be looking for ways to mix things up! Here at Stonewood, we've got you covered. (Plus, these dishes can be enjoyed as part of our convenient takeout Family Bundles, so digging in together has never been easier.)
Cheesesteak Pasta
For a hearty, flavorful spin on your traditional mac & cheese, try Stonewood's new Cheesesteak Pasta! Enjoy marinated ribeye and tenderloin cuts atop tender cavatappi pasta, caramelized onions, mushrooms and green bell peppers in a creamy cheese sauce that's sure to satisfy. This wholesome meal features everything you love about mac & cheese—the gooey goodness, plus playful noodles—and the hearty additions you didn't even know you needed.
Plus, all of our Family Bundles come complete with a Family Style Salad, Bread & Butter, and Fresh Baked Chocolate Chunk Cookies for a rounded-out experience the whole family can enjoy.
Blackened Chicken Pasta
If you love the creamy goodness of mac & cheese, our Blackened Chicken Pasta is the next step on your culinary adventure! Featuring bowtie pasta and a rich chardonnay cream sauce, the buttery-feel good flavors are sure to remind you of the wholesome goodness of your go-to mac & cheese, plus fresh veggies and blackened chicken whose smoky flavor will "wow" the whole table.
Mac & cheese, your way
Looking for even more ways to enjoy mac & cheese with sophisticated flair? Create your own dish to serve as a side along Stonewood Steaks, Burgers and more! Small switches, like homemade breadcrumbs or a different pasta (cavatappi is a twisty favorite of ours) are sure to elevate your favorite recipe. Of course, when you're ready to take a break from cooking for the week, or want some just-because flavorful fun, Stonewood is here for you.
It's no secret that creamy, cheesy dishes are a delight for all ages—from kids to kids-at-heart. Enjoy a bowl of comfort food goodness here at Stonewood or right at home—with dine-in and curbside takeout and delivery available, you've got options!