Wed, May 24, 2017 at 10:25AM
---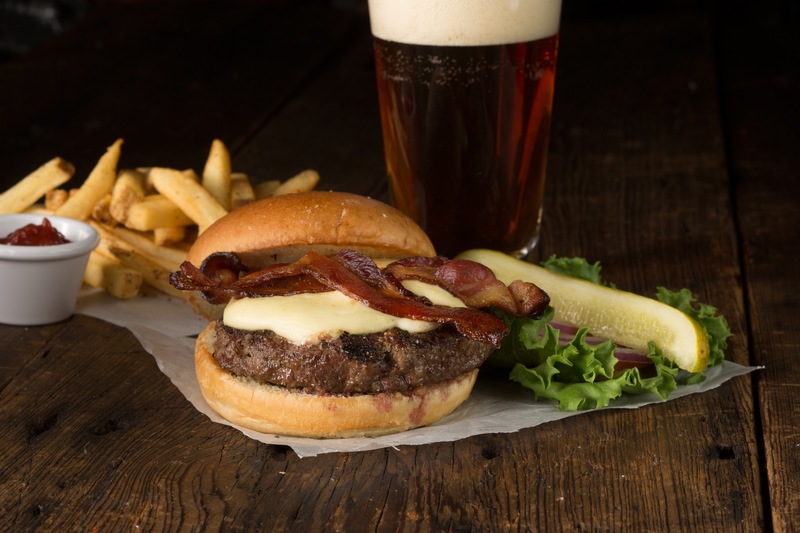 May is Burger Month—and we couldn't think of a more fitting way to start the summer off right.
Usher in the season of barbecues, outdoor fun, and almost-endless summer nights with a deliciously juicy burger right off the menu here at Stonewood! Take a look at today's Casual Flavors article to see a few of our top picks.
Oak Grilled Cheeseburger
When it comes to time-honored classics like the cheeseburger, we don't ignore the value of keeping things simple—simply delicious, that is!
The Oak Grilled Cheeseburger is a mainstay on the Stonewood menu thanks to its effortless assembly of quality ingredients. A warm, toasted brioche bun serves as the foundation for this classic burger which is made with USDA certified angus beef. With lettuce, tomato, onion and a pickle for a satisfying crunch, you won't tire of this tasty treat. To spice things up, or to ensure an extra-hearty meal, you can even bacon to your burger!
Burger of the Day
When you're at Stonewood, be sure to ask about our Burger of the Day. The unique flavors may change from visit to visit, but the quality ingredients and commitment to a mouthwatering, delicious burger never do.
Crafted Tuesdays Burger
Crafted Tuesdays offer yet another way to indulge in something new, exciting, and one-of-a-kind. On this day, you'll be able to enjoy the truly unique taste of chef-inspired fusions of flavor, burgers that take your favorite ingredients to new heights—literally, in some cases—or combine classic tastes with exciting new additions. You never know what to expect on Crafted Tuesdays—besides, of course, something utterly delicious waiting for you when you get here.
(One of the best parts of coming in for a burger on Crafted Tuesdays? The additional perk of $2 off any craft draft you might want!)
What burger are you most excited to try this May? Don't feel the need to rush—while this may be Burger Month, the mouthwatering indulgence of a Stonewood burger is hot and ready to enjoy all year long.
Make tonight extraordinary! Each of our 12 Stonewood locations has its own unique community flair--but they all commit to the same excellence in fine ingredients and kitchen expertise. Find a Location and be sure to Sign Up for our E-Club for news and special offers!