Mon, Mar 14, 2022 at 9:55AM
---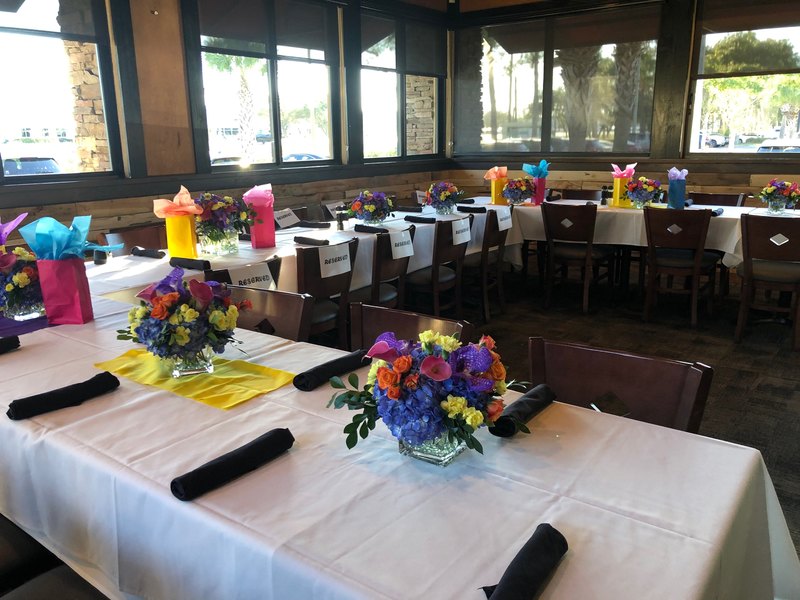 Choosing a restaurant for a group outing is different from arranging a meal for just a few people. While it's true that in all instances you want excellent food, refreshing drinks, and impeccable service, when planning for a group get-together, there are special considerations you should make.
Choosing from the Best Restaurants in Ormond Beach
You'll need to plan for convenience, atmosphere, and comfort when choosing a restaurant for your group. You'll also have to think about any unique tastes or culinary preferences they might have.
Following are a few things to consider when picking a restaurant for a group get-together.
The Size of Your Group
Some Ormond Beach restaurants are better suited than others to host large groups, so be sure you know how many people will attend your get-together.
Call ahead to ensure that the restaurants you're considering have private rooms or other adequate service spaces. You'll also want to find a place with a large enough staff to accommodate your group's needs.
The Menu
Check out menus beforehand to make sure they include something for every preference, especially if anyone in your group requires a specific diet, like vegetarian or gluten free. Some of the best restaurants in Ormond Beach offer the opportunity to taste menu items ahead of time, so you might consider doing that if the option is available.
Your Budget
Determine what the ideal cost per person will be for your group, and don't forget to figure in gratuity, taxes, and beverages. Many restaurants offer special menus or packages for groups, so find out whether the restaurants you're most interested in offers these packages.
Seating
It's always a good idea to figure out a seating arrangement ahead of time. Think about pairing dinner partners and having name cards at each seat to make the gathering go smoothly. Choose a restaurant in Ormond Beach that's willing to help organize a seating arrangement for your group.
Location
Consider where your group members will be traveling from and try to choose a restaurant that will be as easy as possible for everyone to get there. If anyone in your group will be coming from out of town, choose a restaurant for your gathering that's near meeting spaces and hotels.
Reservations and Confirmation
As soon as you've chosen a restaurant, reserve an area in advance for your group. Make sure that you receive confirmation about the number of guests for the menu, your dining event, your seating arrangement, and anything else your group needs.
Personalization
Whether your group will be celebrating a special event, having a meeting, or anything else, you might want to add a personal touch to the restaurant decor. Consider asking the restaurant if personal decorations are permitted, such as a banner, flowers, or centerpieces.
Taking the time to set things up in advance can make all the difference when it comes to holding a successful group get-together at one of the finest Ormond Beach restaurants.