Mon, May 01, 2023 at 1:00PM
---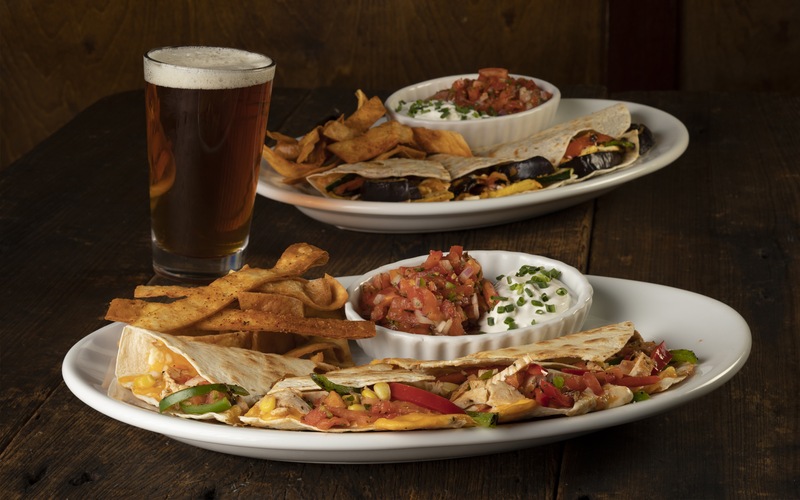 Cinco de Mayo is almost here! This lively holiday celebrates the Mexican Army's victory over the French Empire at the Battle of Puebla in 1862. People worldwide join in to appreciate Mexican culture, history, and cuisine. At Stonewood Grill & Tavern, we're excited to share our spin on the festivities. Check out these five fascinating Cinco de Mayo facts, and don't forget to book a table at Stonewood to indulge in some scrumptious Cinco de Mayo specials.
It's Not Mexican Independence Day
You might have preconceived notions that Cinco de Mayo is Mexican Independence Day. Actually, it isn't! That's celebrated on September 16th, marking the start of the Mexican War of Independence against Spanish rule. Cinco de Mayo honors the Mexican Army's victory in the Battle of Puebla against the French, an event that boosted Mexican morale and national pride.
It's More Popular in the US Than in Mexico
Surprisingly, Cinco de Mayo is a bigger deal in the United States than in Mexico itself. In the US, the holiday has become a celebration of Mexican-American culture and heritage. This day is filled with parades, music, dancing, and delicious food. In Mexico, it's primarily celebrated in Puebla, where the battle took place.
It Was a Victory Against All Odds
The Battle of Puebla, commemorated by Cinco de Mayo, was an underdog victory. General Ignacio Zaragoza led the Mexican Army, with around 4,000 poorly equipped soldiers, against the French forces, numbering about 8,000 and considered the most powerful army globally. Despite the odds, Mexico triumphed, showcasing the power of unity and determination.
You Can Dance the Night Away
Cinco de Mayo is the perfect time to experience Mexico's traditional dances. The Baile Folklórico, a Mexican folk dance, is often performed during the festivities, highlighting regional dances and vibrant costumes. Other popular dances include the Jarabe Tapatío (Mexican Hat Dance) and the Danza de los Viejitos, a humorous dance featuring performers dressed as elderly men.
Enjoy a Feast on Flavorful Food and Drink
Cinco de Mayo just isn't complete without mouthwatering Mexican cuisine. Tacos, enchiladas, chiles rellenos, and guacamole are just a few traditional dishes you'll find families enjoying as part of the celebration. And don't forget a refreshing margarita to wash it all down!
Celebrate Cinco de Mayo at Stonewood Grill & Tavern
With these fun facts in tow, it's time to plan your Cinco de Mayo celebration! Join us at Stonewood Grill & Tavern for a fine dining fiesta featuring our Don Julio Tropical Margarita, tasty quesadilla menu options, and our daily Happy Hour specials. With top-shelf Don Julio Blanco, fresh pineapple chunks, and lime juice, our Don Julio Tropical Margarita is a must-try choice.
Plan your visit for the fifth and enjoy Happy Hour specials from our opening to 7 pm, with special pricing on select wines, $1 off all draft beer, $5 Stoli vodka flavors, and reduced pricing on house margaritas and wells.
Visit our website to find a location near you, learn more about our offerings, and reserve your table for a Cinco de Mayo celebration!