Sat, Oct 06, 2018 at 11:25AM
---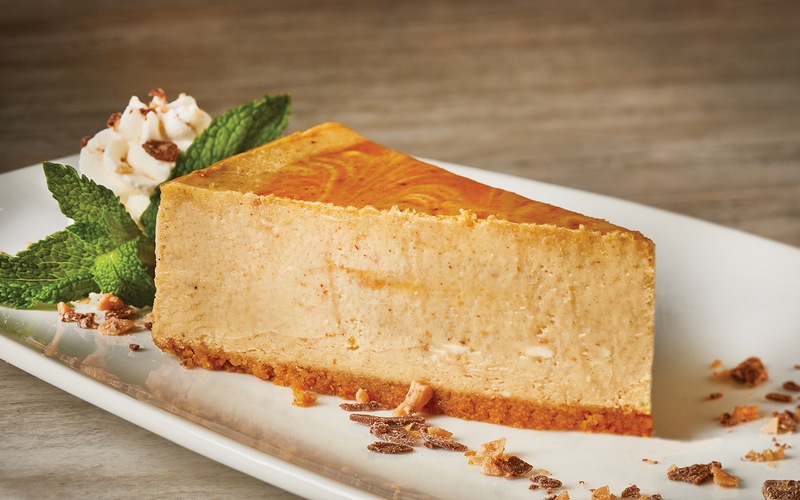 As the seasons change our tastes do, too—and just in time for fall, Stonewood's got a bevy of new drinks, desserts and meals the whole family is sure to love.
Whatever you find yourself craving this fall, our latest Flavors of the Season are easy to enjoy. Read on to meet our newest members of the menu!
Calamari
Who said seafood was just for the summer, anyway?
Especially here in the Sunshine State, where fresh seafood abounds long into the fall and winter, you can't go wrong with a delicious seafood dish to kick off your dinner. Enter Stonewood's latest, the Calamari.
We've paired tender, hand-breaded, flash-friend calamari with another fried, snackable favorite—jalapeno rings—for a satisfying culinary experience. The addition of grilled lemon, a house-made lemon aioli and pineapple chili sauce ensures that this dish is anything but tame—and that's exactly how we like it!
BLT & E Crab Stack
The classic BLT gets a fresh revamp in this exciting new dish. We've served up vine ripe tomatoes, smokehouse bacon, a hard-boiled egg and tender lump crab meat over layers of fresh field greens for a vibrant medley of color, texture and flavor. A house-made remoulade, basil pesto and timelessly tangy balsamic reduction keep the dish fun and unexpected, perfect for those diners who crave color and adventure on every plate.
Espresso Rubbed Beef Medallions
Espresso? Beef? Why not?
The two culinary staples make for surprising yet satisfying partners in this hearty entrée. We've rubbed our classic oak-grilled medallions in a rich espresso, then paired it all with a smooth, velvety bourbon mushroom sauce, creamy Romano cauliflower mash and roasted organic heirloom carrots for a dish that "wows," especially if it's your first time digging in!
Pumpkin Cheesecake
Both traditionalists and foodie innovators alike will enjoy this decadent dessert—after all, what would fall be without pumpkin?
Our smooth, spiced-to-perfect cheesecake is topped with chocolate-covered toffee bar crumbles and a house-made brown-butter toffee whipped cream for a light, fluffy flourish. It's the perfect way to indulge during a cozy fall dinner with friends and family.
St. Pete Bramble
Don't forget about drinks with your dinner! If you're trying out a new dish, why not try out a new refreshment, too? Our St. Pete Bramble is a great place to start. This lively mixture of locally sourced Old St. Pete Tropical Gin with fresh blackberries, freshly squeezed lemon juice and simple syrup is sweet, refreshing and, most importantly, fun! Served on the rocks with rosemary and lemon, it's sure to please on warmer fall days when you crave a refreshing "aaah" with every sip.
Southern Peach Lemonade
This isn't your average lemonade! We've shaken up Tincup Whiskey, freshly squeezed lemon juice, simple syrup and a delightfully bright peach puree for an extra touch of sweetness, inspired by our favorite fruit of the South.
Rosé Martini
Rosé is the bright, sweet drink du jour, but we bet you've never had it quite like this!
In our vibrant Rosé Martini, you'll find a delightful shake-up of Hangar One Rosé Vodka, freshly squeezed lemon juice, simple syrup and egg whites for a light, foamy touch—one that feels especially at home next to the levity of the rosé.
Heat of the Moment Margarita
Summer may be over, but things at Stonewood are still heating up—namely, our Heat of the Moment Margarita. Named for its warm, thrilling flavors—a base of Maestro Dobel Silver Tequila with jalapeno, agave nectar, freshly squeezed lime juice and passion fruit puree—this is a novel margarita that lives up to its exciting name.
Have you found your new favorite dish, or perhaps your next go-to signature cocktail? Discover new traditions (and indulge in some old ones, too) on your next trip to Stonewood this fall.