Wed, Feb 06, 2019 at 10:15AM
---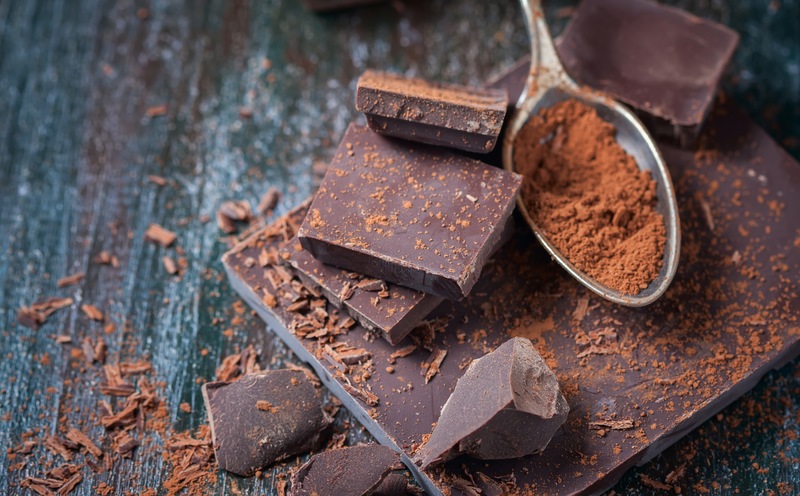 Are you a chocolate connoisseur? A fan of all things cocoa, whether it comes in the form of a cake, cookie, candy bar or good-old-fashioned milkshake?
If so, here's to you! Chocolate Lovers Month is here, and it's the perfect time to indulge your true, chocolatey passion at home and here with us at Stonewood. Read on as we share a few of our favorite chocolate picks, as well as some delicious ways to pair them!
Chocolate Mousse Cake
For a classic chocolate dessert, our Chocolate Mousse Cake is a must-try. Enjoy a double-dose of chocolatey goodness—in our moist chocolate cake, as well as layers of milk chocolate mousse that are sure to soothe your soul. The velvety treat is topped off with dark fudge icing, chocolate nibs and fresh whipped cream for a sweet, light touch. When you're going for "decadent," this dish is sure to satisfy.
Chocolate Bread Pudding
Chocolate and vanilla, warm and cool—for those who love a playful balancing act in their dessert, the Chocolate Bread Pudding is just what you need. We've paired a comfort-food, chocolate bread pudding with vanilla bean ice cream, a warm Jim Bean bourbon sauce, and a fresh cookie crisp for good measure. The result? An ooey, gooey treat that's sure to hit the spot when you crave ultimate dessert comfort.
White Chocolate Raspberry Martini
A delicious liquid dessert for the grown-ups, our White Chocolate Raspberry Martini offers a sweet, fruity blend for those who crave white chocolate. We've blended Godiva Raspberry Vodka, Godiva White Chocolate Liqueur and a bit of Chambord for a creamy treat you're sure to love.
Chocolate Martini
For all-out chocolate lovers, opt for our Chocolate Martini! This decadent liquid dessert pairs Van Gogh Dutch Chocolate Vodka and Godiva Chocolate Liqueur with house-made chocolate cookie crisp crumbles for a sophisticated twist on your favorite chocolatey treat.
For the perfect chocolatey pairing…
Wondering how to pair wine with your chocolate dessert? Just keep this simple rule of thumb in mind—your wine should be sweeter than your dessert, so that it is not overpowered in terms of flavor. In general, Merlot and Pinot Noir are two wines often recommended for milk chocolate pairings. Of course, if you'd rather let the chocolate take center stage, that works as well! The key here is indulging in a way that's delicious and fulfilling for you.
Worked up a craving? We've got you covered! Indulge in these chocolatey treats this February and all year long—because who says the sweets have to stop on Valentine's Day, anyway?