Fri, Aug 27, 2021 at 3:15PM
---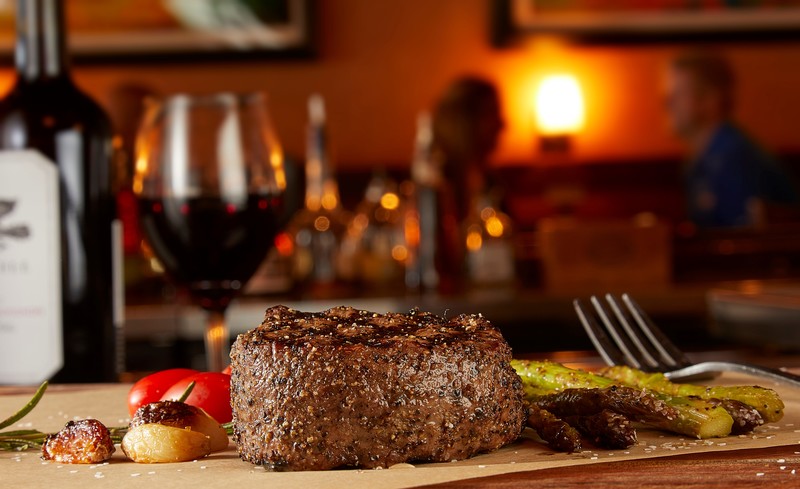 If you're dying to impress on your first date, there's no better place to do just that than at your local Stonewood Grill! As one of the best restaurants in Jacksonville, we have seen our fair share of first dates. So, we're here to help you wine and dine and make a great first impression – the Stonewood Grill way! Read on for our ultimate Jacksonville dining guide to the perfect first date.
Make A Great First Impression Over An Appetizer
Make a great first impression with an appetizer that is sure to make your date say "yum!" From the Buffalo Shrimp to the Stone Bits, you can't go wrong from the start. Let your date pick one and then you pick one and get ready to share appetites and share stories. Pro tip: Get a free Bruschetta when you sign up for Stonewood's Insider eClub!
Ask Unique Questions Over Drinks
Now is a great time to get to know each other over drinks! But once you get the basic questions like, "When's your birthday?" or "How many pets do you have?" out of the way, try mixing in some more unique questions. Ask "If you were a color, which color would you be and why?" over your Blackberry Crush. Or ask "What is one thing you have never done but are dying to do?" over your Copper Ridge White Zinfandel.
Get Laughing Over Entrees
Everyone loves to laugh, so get ready to pull out some jokes when the delicious entrees arrive. Try your hand at some puns over your Cedar Plank Roasted Salmon or re-use those old dad jokes you heard growing up over your Filet Mignon.
Show Your Heart Over Dessert
A great first date includes a good mixture of lighthearted moments coupled with more serious moments. You want to be able to laugh in addition to being able to have a more sentimental conversation, and Stonewood desserts are a great complement to that journey. Talk about your childhood or what you plan for your future over a Salted Caramel Ice Cream Sandwich.
In our opinion, first dates are just better at Stonewood Grill! So, make sure to aim to impress and take your date to Stonewood Grill for an unforgettable experience. We'll see you soon!