Tue, Oct 16, 2018 at 8:10AM
---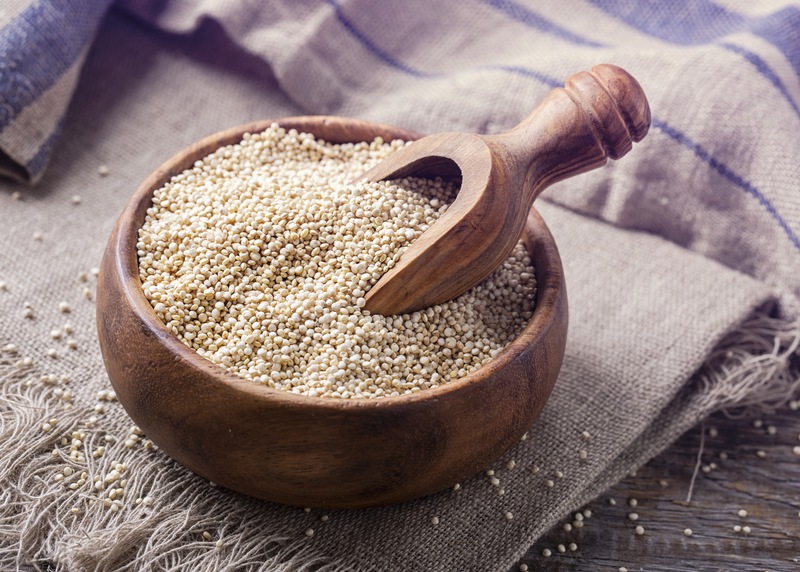 We all love ingredients that seamlessly blend taste and nutrition—and when it comes to superfoods, they don't come much more "super" than the intriguing quinoa.
The small-but-mighty powerhouse of a grain has earned a rightful spot of favor among foodies over the last several years, thanks in large part to its versatility and, of course, a wealth of nutritious benefits. Today, in honor of National Quinoa Day Oct. 16, we're taking a closer look at quinoa and all the delicious ways it can be enjoyed, both at home and right here at Stonewood. Just read on to learn more!
A rich, delicious history
While quinoa, like many superfoods, may seem like another foodie fad, its history tells quite a different story—a culinary journey thousands of years in the making.
The mighty grain is a "pseudocereal," a crop that acts like grasses, such as wheat, but is not quite the same agriculturally. Having been domesticated in the South American Andes, the quinoa grain grew to be very important to civilization there, even earning the name "chisoya mama," or "mother of all grains." It is said that the Incan emperor would sow the season's first seeds using golden tools—another homage to the sheer importance of the little (but powerful) grain.
Superfood in space?
The ancient Andean people knew something we are constantly rediscovering today—that the little quinoa grain can do quite a lot!
Few grains are as versatile or nutritionally well-rounded as quinoa—in fact, in 1993, NASA scientists said that "quinoa comes as close as any other in the plant or animal kingdom" to providing all the life-sustaining nutrients we humans need.
(This was, naturally, an important consideration for NASA, since the scientific endeavor of sending people into space calls for food that travels light but fills you up, too!)
The little grain that could…
So, just what can quinoa do?
An exhaustive list would simply take up too much space—but suffice it to say that quinoa's gluten-free profile makes it a top alternative for flour, and other wheat-based ingredients for people who have different dietary needs.
In just one cup of the cooked quinoa (perhaps the most popular mode of prep), you will find a host of nutritional perks, too—8 grams of protein, 5 grams of fiber, and even up to 58 percent of your recommended daily intake of manganese (which promotes healthy bones, less inflammation and a thriving digestive system, to name a few benefits…). Furthermore, quinoa's low glycemic index means that it is a carb that "burns" slowly in your body, fueling you up so that your meal takes you even farther throughout the day.
Enjoying quinoa today
Of course, one of our favorite benefits of quinoa is its sheer versatility! Few grains can do quite as much, while still letting us feel good about the food we're enjoying. But quinoa can.
At Stonewood, our favorite way to dig in is with our Fire Roasted Vegetables with Quinoa & Farro. Here, you'll find quinoa as part of a hearty five-grain medley, atop which we serve up field fresh eggplant, yellow squash, zucchini, marinated asparagus, red peppers, and a delectable Mediterranean roasted garlic tomato sauce.
At home, you can use quinoa in similar ways. Use the grain as a substitute for rice in your fajita bowl or stir-fry. Integrate quinoa into cookies and other baked goods, stuff it into peppers for a zesty appetizer, or use it to provide a textural component to meatballs and other meats. You're limited only by the amount of quinoa in your pantry, so get started and see what you discover!
We hope to satisfy your quinoa cravings, on National Quinoa Day and all year long! When you're looking for food that's as wholesome as it is delicious, there's no besting this one-of-a-kind grain.