Tue, Aug 25, 2020 at 1:37PM
---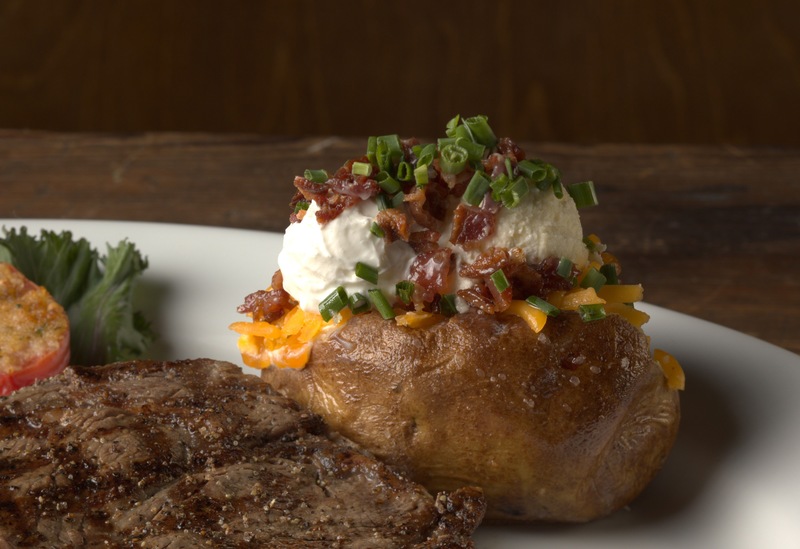 National Potato Month is here, and we're ready to celebrate the unsung hero of the kitchen! The powerful potato—whether mashed, fried or baked—seems to make every dish better, and its crowd-pleasing flavor makes it an easy addition to any dinner party spread or everyday family meal.
Just read on as we share a few fun facts about potatoes, and how to enjoy here at Stonewood or right at home! Take a look.
An all-American staple…
You know the old phrase, "as American as apple pie." While the apple might be a favorite fruit of Americans, the potato might just have it beat in terms of overall production. (Incidentally, the potato is named "pomme de terre," or "Earth apple" in French!) Did you know that potatoes are grown in all 50 states? Most of those, of course, come from Idaho, which is responsible for just about 30 percent of all potatoes grown in the country. The Sunshine State, perhaps surprisingly, ranks at No. 11 with 3 percent of all potatoes grown!
… and a surprising superfood, too
We might often associate the term "superfood" with vibrant blueberries, kiwi, acai and other ingredients that would feel at home in a smoothie bowl—but potatoes are a powerful superfood in their own right, packed with vitamin C, potassium and protein, too. Potatoes are also ranked highly for their ability to satisfy hunger! When you want a hearty meal that fuels you well, you can't go wrong by adding some potato (mashed, fried, boiled, baked, you name it) to the side.
Stonewood spuds we love
Here at Stonewood, we have plenty of potato picks to enjoy with your next meal, including…
- Baked Potato, a classic pairing, perfectly trimmed with all your favorite fixings for a hearty side.
- Roasted Garlic Whipped Potatoes, an aromatic, delightfully airy spin on traditional mashed potatoes. A classic favorite made even better.
- French Fries, a go-to finger food that can be shared by the table or paired with your favorite burger.
- Potato Medley, a colorful, satisfying staple with a delightful texture perfect for complementing any entrée.
Tips for taters at home
Preparing potatoes at home? For many beloved potato dishes—like home fries or fun smashed potatoes—parboiling first can give your spuds a creamy, interior texture as you focus on crisping up the outside.
Knowing which potato works best for your specific dish can be a game-changer! Russets and Yukon Golds make for excellent, creamy mashed potatoes, for example, while reds are great for frying and smashing.
When preparing potatoes at home, you may be asking yourself the age-old question: To rinse or not to rinse? Rinsing before roasting or frying your potatoes can reduce starch that leads to gummy, sticky potatoes; but avoid rinsing for other dishes like casseroles, where the starches can help creamy sauce adhere to your spuds.
What's your go-to pick for potato goodness? Let us know and be sure to dig in on your next trip to Stonewood, or enjoy at home with the help of Delivery or Curbside To-Go.