Sun, Apr 01, 2018 at 11:00AM
---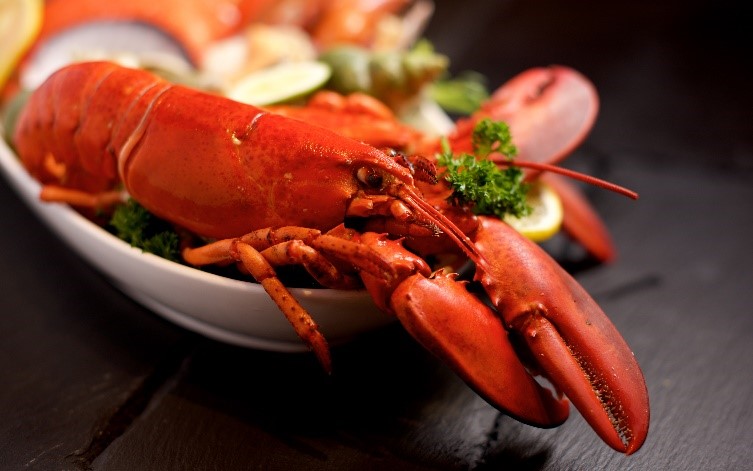 Lux, sweet and instantly recognizable by its rich red hue, lobster is a seafood staple we're glad to have around.
But just how long has it been around, anyway? And what makes lobster such a classic treat?
As it turns out, lobster is a national staple – as American as apple pie, with roots that reach far into the country's earliest colonial history. Read on and explore its journey… as well as a few insights and tips to enjoy!
A colonial custom
If your mouth starts to water when you think about lobster, you're not alone! Our ancestors, on the other hand, needed some time to see the light…
Because lobsters were a common fixture of New England shorelines, such as those of Massachusetts Bay in the early 17th century, they weren't seen as a delicacy – rather, they were treated as commoners' food. This, plus the fact that they were not caught or prepared live, made lobster's earliest role in American cuisine less-than-luxurious.
A few things happened to turn the tide. For starters, Americans (aided by the advent of the train) started moving westward. Now surrounded by land, lobster was seen not as a common dish to take for granted, but a prized product of the sea – something you couldn't find just anywhere. Over the next few centuries, the lobster slowly but surely started to gain the reputation it holds in modern society.
The lobster is tied to American history in more ways than one, of course. By the first half of the 20th century, lobster was enjoyed, but not quite as mush as it's loved today – it needed one more impetus to get it there. The answer came in the form of World War II rations (or, rather, a lack thereof). Since lobster was not rationed like other meat was, it became a popular food to enjoy as more people were able to experience the sweet, smooth flavor for the first time. Once they gave it a shot, they realized what we know to be true today: lobster really is delicious.
Feeling good
It's always a pleasant surprise to hear that the food you love is good for you, too! Lobster brings such a surprise: high in protein but low in fat, it's a popular meat to enjoy in lieu of red meat dishes and other traditional options. Minerals, such as phosphorous, can be found in high amounts in lobster (nearly 40 percent of your daily needs in one serving), which is good news for your bone and nerve health, too.
A state sport
Maine may be the state best-known for its lobster, but here in Florida, we have our own claim to the famous crustacean. Our mini spiny lobster season, which takes place on July 25th and 26th, offers lobster hunters the chance to enjoy a mad dash for the prized crustacean before the official season kicks off in August. The celebration is especially big in Key West, where the annual "Lobsterfest" offers lobster lovers a way to enjoy Reef n' Ritas trips on the water, lobster brunches and boils and much more.
Love lobster?
While Lobsterfest kicks off in August, you probably can't wait until then to get your lobster fix – and you don't have to! At Stonewood, we're ushering in the warm weather the best way we know how: dishes that combine fresh lobster flavors with classically cool ingredients you're sure to love.
You can try our quintessential Lobster Roll, a simple yet sophisticated sandwich that pairs cool lobster meat with a warm, crispy bun – or dig into our Lobster Cobb Salad, a refreshing way to get your greens and your reds, too, in the form of delectably tender Maine lobster meat. Either way, you can't go wrong – and what's more, you'll be indulging in a tradition that runs several centuries deep.
Maybe we don't say "American as lobster tail…" but that doesn't make the lobster any less of a national treasure. Come over to Stonewood and enjoy it soon!