Sat, Feb 09, 2019 at 10:05AM
---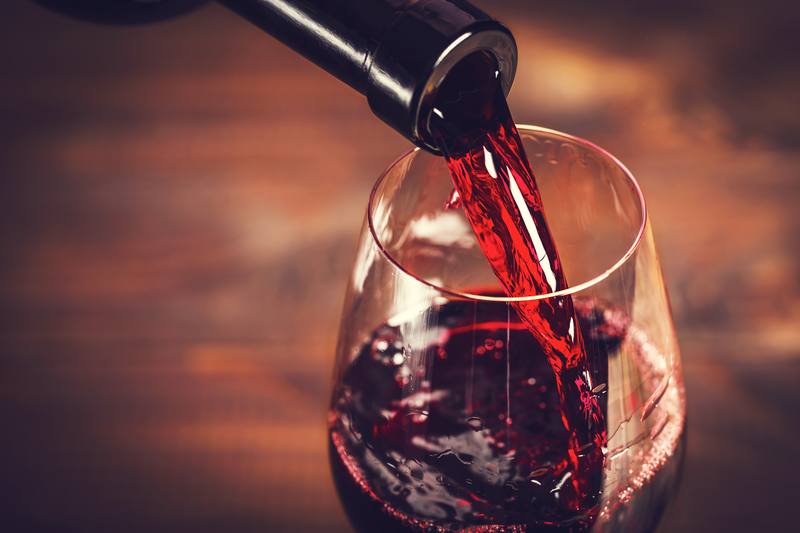 Sit back, relax, and sip—in honor of National Drink Wine Day on February 18th, we're sharing some of our favorite ways to unwind with a good glass of vino. Just read on to learn something new!
Develop a taste for wine
Some of us are avid vino aficionados, while others haven't quite discovered a glass we truly love. That's okay! By giving yourself time to try out different types, you might find that your favorite beverage has been hiding right in front of your nose all along.
Speaking of your nose—it plays an important part in the process of experiencing wine! Wine glasses actually have large openings so that you can breathe in the aroma of your wine before and during that first sip. Feel free to ask your Stonewood server about different types of wines and how they pair up with your all-time favorite dish. You might just discover a match made in flavor heaven.
Try something new
So maybe you already have a favorite go-to glass—this Drink Wine Day, why not switch things up and discover something new? Favorites are favorites for a reason, but there might be another wine you love just as much without you even knowing it! If you're used to red wine, mix things up and opt for white (you might want to change your meal, too—fish, especially, goes well with many whites, for example). Or if you've always seen wine as a formal beverage, turn the tables and try out a Red or White Sangria for a fruity, casual twist!
Make your food taste even better
Wine is exquisite, and your favorite Stonewood dish is, too—but together, they can make each other even better. It's the power of complementary flavors at work. Rich red wines, for example, are a ready-made match for roast meats. A crisp white, on the other hand, is delicate enough to let the flavors in milder fish and poultry dishes shine. Thee are just some of the basic rules of thumb, of course. Over time, you'll learn what wine truly showcases your favorite flavors best—and it just gets better from there!
Embark on an international excursion…
Did you know you can travel the globe without ever leaving the dinner table? By matching up wine and foods by the region they call "home," you can enjoy an international excursion with ease: Spanish wines with Spanish dishes, Italian with Italian, you get the idea. (Of course, if you ever do catch the travel bug, just ask to see where your favorite wine is from and make a trip to see where it's grown!)
Keep track of new favorites
Finally, here's a tip that can help you long beyond Drink Wine Day. Keep a wine diary or journal! Whether it's a dedicated scrapbook of sorts, or a simple running list on your phone, a record of all the wines you try and love (or don't love) can help narrow down the characteristics you most crave in a glass. If you're not already, this last step will have you feeling like a true sommelier in no time.
We hope that these highlights help you enjoy your next glass of wine to the fullest. Whether it's a special occasion or a just-because dinner with friends, it's one of our favorite ways to elevate the evening—and make delicious meals even richer.