Tue, Jun 21, 2022 at 12:10AM
---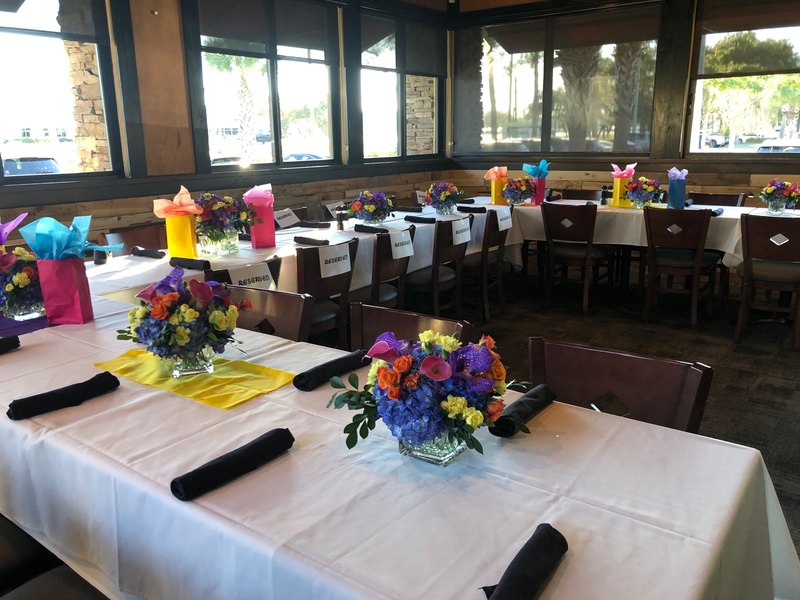 If you live in Florida, chances are you've already heard of the best spot for dining in Daytona Beach — Stonewood Grill and Tavern.
Stonewood Grill and Tavern has quickly become a top spot in Daytona Beach and Florida in general. Having amassed multiple dining awards and produced countless happy customers, Stonewood is a perfect weekend spot.
If you're looking for your new favorite restaurant, check out these top reasons why you should visit a Stonewood.
1. Award-Winning Menu Items
At Stonewood Grill and Tavern, we know we've got to put our money where our mouth is. That's why we offer such delectable menu items.
Our menu boasts favorite items like hearty chicken clubs, light Atlantic salmon, and fresh salads.
Craving something a little more substantial? We've got that, too. Check out our chef-recommended Chicken Pot Pie. Served in a rich suprême sauce, we tuck a medley of tender chicken, mushrooms, carrots, onions, and peas underneath a flaky puff pastry. When your fork cracks the pastry open, we know you'll be delighted at the rich, complex flavors that spill out.
Interested in a steak dinner? Our decadent, tender Filet Mignon is sure to make any red meat eater around swoon. Pair your prime rib with sauteed mushrooms, blue cheese crumbles, or oak-grilled shrimp for a purely divine meal.
And for those with a sweet tooth, we offer terrific dessert options. Try our Creme Brulee or Signature Chocolate Bread Pudding for the best ending to a perfect weekend meal.
2. Unbeatable Happy Hour When Dining in Daytona Beach & The Surrounding Area
Between our extensive wine list and our signature cocktails, no matter what you're craving, we've got a beverage to satisfy at our Daytona Beach restaurants, and those throughout the Sunshine State.
And we know that happy hour deserves to be every day. That's why in all of our locations, we host happy hours every day until 7 p.m.
Wanting to bust out of the house? Bring the gang to Stonewood Grill and Tavern to enjoy some discounted drinks while watching the game. Check out famous drinks like:
Cucumber Gimlet
Blackberry Crush
Poma Orange Pick-me-up
Blueberry Citrus Mule
And more!
Is wine more your style? All of our locations offer extensive wine lists that present some of the best flavor profiles Florida has to offer. From crisp Moscatos to a deep, luxurious Malbec, we've got the best wines around.
3. Stonewood Insider E-Club
Now Stonewood Grill and Tavern allows you to sign up for an insider e-club where you will receive special deals, discounts, and promotions happening near you.
By taking part in our membership program, you get a head start on good deals coming your way to save even more money when you dine at Stonewood.
Consider signing up today to start receiving promotions!
4. Bundles
Looking to pick up lunch for the family during your next beach day? Now you can pick up food for big groups with our bundle options.
Choose between mouth-watering options like our Signature Tuscan Chicken or Blackened Chicken Pasta. And for just a little extra, you can add two kids' meals to any two adult entrees to keep the whole family happy.
Come to game night prepared when you pick up drinks for the whole group. From group margaritas to mimosas to Moscow Mules, we've got your drinks covered.
Not a fan of mixed drinks? Do not fear! You can mix and match 6-packs of bottled beer. You can bundle wine pairings, too. Simply call or visit our website for more information.