Mon, May 23, 2022 at 8:25PM
---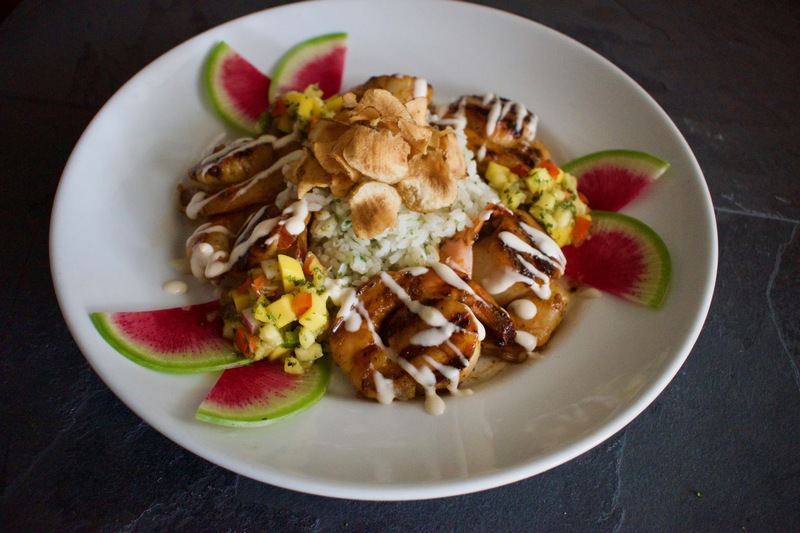 For food and travel lovers all around the globe, the Caribbean is a dream summer destination — but for those of us who call the Sunshine State "home," the sea's breezy flavors and beautiful culture can be enjoyed right here on the mainland, no passport required! Just read on to discover a few local examples of Caribbean influence — including a new Stonewood Seasonal Flavor menu pick you'll want to try for yourself ASAP.
Caribbean Colors
If you've ever cruised through the Caribbean, you know it's a sight to behold. Shallow aquamarine water pops against white-sand beaches, while pastel homes and businesses line the waterfront in cities like Willemstad, Curaçao and Bridgetown, Barbados. From Palm Beach County to the Gulf Coast, much of Old Florida's architecture echoes the same cheerful color scheme.
And that's even counting the natural allure that surrounds the Sunshine State! Our unique peninsula shares some features in common with the Caribbean — the Keys, for example, are comprised of the same kind of coral reef you'll find throughout the islands. Meanwhile, the mangrove-lined shores on Florida's Gulf Coast are reminiscent of the lush, tropical hideaways you imagine when you think of a remote Caribbean escape.
Vibrant Flavors
Of course, one of the most beloved parts of the Caribbean is the abundance of tropical island flavors to enjoy — from fresh fruits like pineapple and mango, to the smoky sweetness of Jerk seasoning (which actually derives its name from the Spanish "charqui," or jerky). You can find these ingredients and many more in Stonewood's Caribbean Jerk Shrimp & Scallops, a seafoodie's dream served atop cilantro coconut rice and a housemade pineapple mango salsa. A vanilla rum butter sauce crispy, thin sunchoke chips round out the one-of-a-kind dish! Feel free to pair it with an equally refreshing tropical drink, like our Ultimate Margarita or White Sangria.
Living History
Craving a bit of Caribbean history to pair with your meal? Florida's full of destinations that reflect the region's tradition of seafaring, and how it extended beyond the Caribbean proper — such as the Castillo de San Marcos in St. Augustine, or the Fort San Carlos de Barrancas in Pensacola. You can also go snorkeling past shipwrecks throughout South Florida waters, for an up-close look at what life on the water was like centuries ago. Wherever you roam, you're never more than a breezy day trip's away from all the living history Florida has to offer.
We hope that you've enjoyed learning more about the Sunshine State's Caribbean influences! Next, swing by and savor a delicious island-inspired meal at your local Stonewood Grill.