Wed, Aug 30, 2023 at 11:55AM
---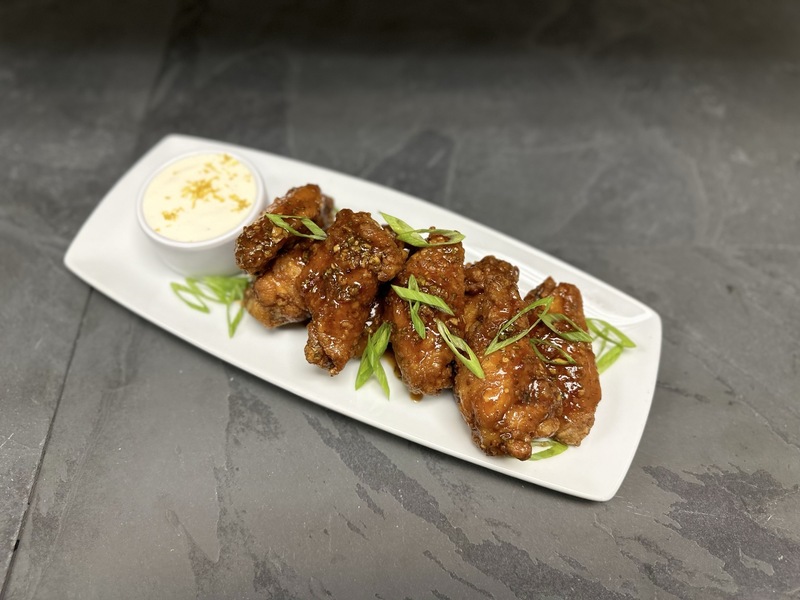 September is National Chicken Month, a time to appreciate this incredibly versatile and popular protein. Chicken is celebrated during this month for its adaptability to any cuisine and its lean, nutritional profile compared to other meats. At Stonewood Grill & Tavern, we're celebrating chicken all month long by featuring specially created dishes that highlight the bird's diverse flavors and preparations. From crispy wings and boneless bites to salads, sandwiches, and bowls, we're pulling out all the stops for chicken. Join us this September to get your fill of all things chicken and experience its incredible range. Our chefs have dreamed up new recipes like exclusive wings along with your favorite chicken classics. Stop by this National Chicken Month to appreciate just how tasty and versatile quality chicken can be. We'll give you lots of reasons to enjoy poultry with made-from-scratch chicken shareables, entrees and more all month at Stonewood!
Chicken Shareables Galore
This National Chicken Month, Stonewood is dishing up crave-worthy chicken appetizers and snacks to start your meal. Stop by to try our Ginger Lime Wings and Tavern Wings available in flavors ranging from Mild to Hot. Our tavern wings offer juicy all white meat lightly breaded and fried to crispy perfection. Get them plain or tossed in any of our signature sauces.
Our Ginger Lime Wings – available for a limited time only – are seasoned with our exclusive blend of spices, then fried to perfection in our premium peanut oil. Tossed in our house-made Asian-inspired sauce featuring vibrant notes of ginger, lime, garlic, and cilantro, these wings offer an unforgettable flavor experience. Complete the dish with a side of our zesty lemon aioli for the perfect finishing touch.
Pair our wings with crunchy celery and cooling ranch or bleu cheese dip. Share a spread of these appetizers with friends and family to kick off a fun night out. Or order a whole platter just for yourself - we won't judge! However, you choose to enjoy them, our chicken shareables make the perfect way to celebrate National Chicken Month.
Chicken Salads & Bowls
In addition to appetizers, Stonewood is featuring fresh chicken salads and bowls all September long for heartier, healthier options. Cool off with our Asian Chicken Salad, packed with crunchy cabbage, mixed greens, shredded carrots, wontons, peanuts and tangy ginger dressing. Each bite bursts with contrasting flavors and textures.
For a fiesta of flavor, try the Southwest Chicken Bowl starring tender grilled chicken breast atop a base of cilantro lime rice, black bean and corn salsa. We add creamy chipotle sauce, melted cheddar cheese, Pico de Gallo and avocado for a bowl that's perfectly spiced and richly satisfying.
Our Tuscan Chicken plate brings juicy chicken simmered in a sun-dried tomato cream sauce served over roasted zucchini and squash. It's finished with melted mozzarella and parmesan for a comforting, flavorsome dish.
With lighter preparations focused on fresh ingredients, our chicken salads and bowls make nutritious, guilt-free ways to enjoy poultry. Be sure to try these satisfying plates featuring chicken in starring roles during National Chicken Month at Stonewood.
Gather Friends and Family
Chicken's popularity never wanes, making National Chicken Month the perfect excuse to gather for great food and drinks.
Since chicken goes with everything, it's easy to please a crowd. Come in with your family or friend group and order an array of our chicken appetizers and entrees to share. Wings, boneless bites, salads and sandwiches can be passed around family-style. Gathering your favorite people and sampling a bit of everything is a fun way to experience chicken's diverse preparations.
This National Chicken Month, visit your local Stonewood Grill and Tavern to celebrate this lean, nutritious protein with family and friends. Our welcoming atmosphere and delicious menu make us the perfect destination for indulging in wings, salads, sandwiches, bowls and more. Stop by this September to appreciate just how crave-worthy chicken can be. We look forward to serving up our chicken creations and toasting to National Chicken Month with you!