Mon, Feb 25, 2019 at 11:35AM
---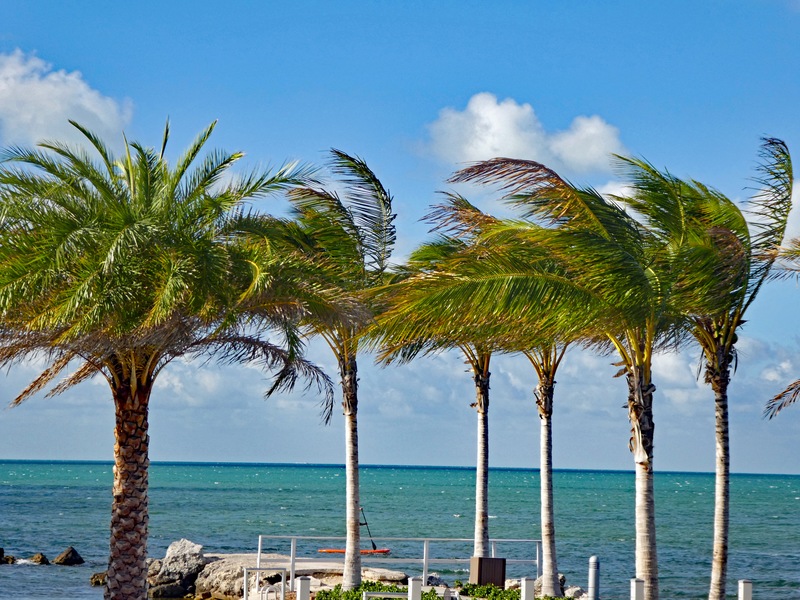 Craving some delicious seafood? Pair your dish with sunshine, music and all the makings of paradise at the 43rd annual Original Marathon Seafood Festival.
The best part? This weekend adventure is just $5, and free for the kids! Read on as we explore the food and fun at this one-of-a-kind festival, and the idyllic island paradise it calls "home."
A tasty, time-honored tradition
The Original Marathon Seafood Festival is a rich tradition, serving as a celebration of anglers' fresh catches for 43 years and running. The first of its kind in the Florida Keys, it started as many great things do—with humble beginnings, in this case a parking lot that now serves as the local Publix. Local fishermen would get together to share their fresh catches, ranging from sport fish to spiny lobster, oysters and more.
What's on the menu?
As its name might suggest, the Original Marathon Seafood Festival offers plenty in the way of fresh, delicious seafood. Dig into Mahi Mahi, lobster tails, shrimp, stone crab, ceviche and more. Surrounded by saltwater in just about every direction, the Keys are your go-to spot for indulging in the freshest possible flavors. Enjoy them in new ways and dig into dishes with a bright Floribbean flair—there's something for every kind of foodie at this year's festival.
Beyond the plate
Come for the food, and stay for the fun. Against the backdrop of Marathon's gorgeous ocean views and the calm, soothing sea breeze, you've got plenty to enjoy—a boat show, rock-climbing, activities for the whole family, giveaways, and more than 200 vendors with arts, crafts, and gifts to share with friends back on the mainland. There will also be live music from talents such as I-Land Vibe, Caribe, Howard Livingston & Mile Marker 24 Band, and many other acts to sway and sing along to.
Exploring Marathon's island paradise
For foodies who love to travel, too, there is plenty to explore around Marathon. Cruise around and land a fresh catch of your own, or kick back in the unparalleled tranquility of nearby Bahia Honda Key. Here, soft, white sand complements the cool, vibrant turquoise of the horizon—it's the perfect place to simply kick back and enjoy a slice of Sunshine State paradise that feels, somehow, uniquely yours.
For seafood cravings close to home…
When you're craving seafood back on the mainland, Stonewood is here to help all year round. We've got your favorite fresh seafood flavors, including Calamari, Seafood Cavatappi, Tuna Steak, Herb-Encrusted Mahi Mahi and much more. And of course, if you're craving a touch of the Keys, be sure to pair your meal with a Pain Killer cocktail! Made with Papa's Pilar Blonde Rum from Key West (just a quick drive, or cruise, from Marathon), its medley of coconut puree, pineapple juice, and orange bitters is sure to satisfy your tropical appetite.
Take a trip south to enjoy the lively (and delicious) fun at the Original Marathon Seafood Festival! And of course, when you're craving vibrant seafood picks closer to home, enjoy a slice of a staycation at your nearest Stonewood—after all, fresh seafood is a passion shared all across the state!