Sun, Sep 25, 2016 at 12:25PM
---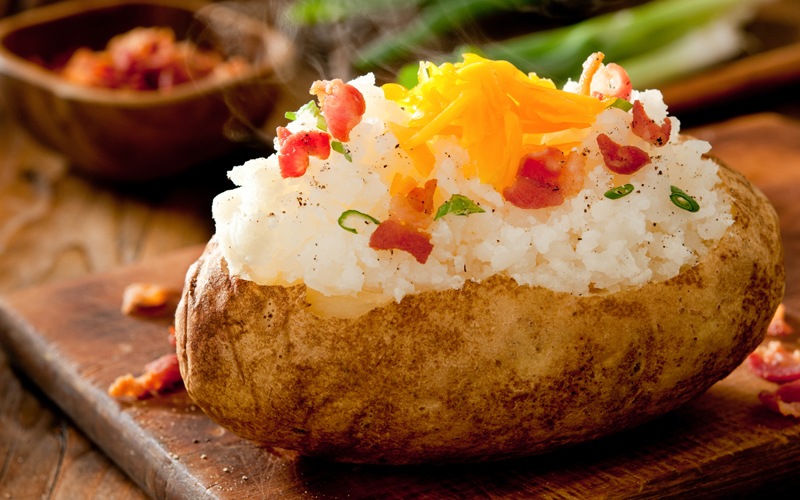 This September, we're focusing on a sometimes overlooked (but consistently delicious) culinary staple—the potato!
Few foods are as dependable—or as delicious. While we may take its versatility for granted, the potato serves as the backbone of many a favorite dish, including comfort food classics like mashed potatoes or crunchy French fries alongside your favorite burger.
This National Potato Month, we're taking a closer look at America's favorite tuber.
A powerful piece of produce
We all love the familiar flavor of potatoes in just about any form—but did you know that potatoes pack lots of powerful nutrients as well? They include vitamin B6, potassium, vitamin C, fiber and much more--so much that some have even dubbed the potato a superfood of its own!
So every time you pair a healthy side of potatoes with your favorite protein, you can be sure that your dish will be as nutritionally rich as it is packed with flavor.
Stonewood picks
Dining out tonight? Here at Stonewood, we include several different types of potato sides on our menu—because they pair well with some of our favorite entrees! Try some of the following combinations for a guaranteed delicious meal:
Filet Mignon with Baked Potato: Our closely-trimmed Filet Mignon is tender, juicy and delicious all on its own—but pair it with a tasty baked potato, and you'll have a hearty complement to an already memorable meal.
Grilled Rosemary & Garlic Lamb Chops with Herb Scented Buttermilk Whipped Potatoes: Our flavorful Lamb Chops pair well with our Herb Scented Buttermilk Whipped Potatoes, set apart by their subtle flavoring and their light, fluffy texture.
Try it at home
Are you looking for ways to incorporate potatoes into your next meal? Some especially tasty ideas include chopping them up and adding them to your next hearty stew, or cutting them thin and sautéing them on your cooktop for a lighter take on traditional fries.
We hope that today's blog has inspired your next culinary creation—whether you try a new dish at home, or dine out with us here at Stonewood, we're sure it will be a meal you love!
Make tonight extraordinary! Each of our 12 Stonewood locations has its own unique community flair—but they all commit to the same excellence in fine ingredients and kitchen expertise. Find a Location and be sure to Sign Up for our E-Club for news and special offers!