Thu, Aug 17, 2017 at 1:45PM
---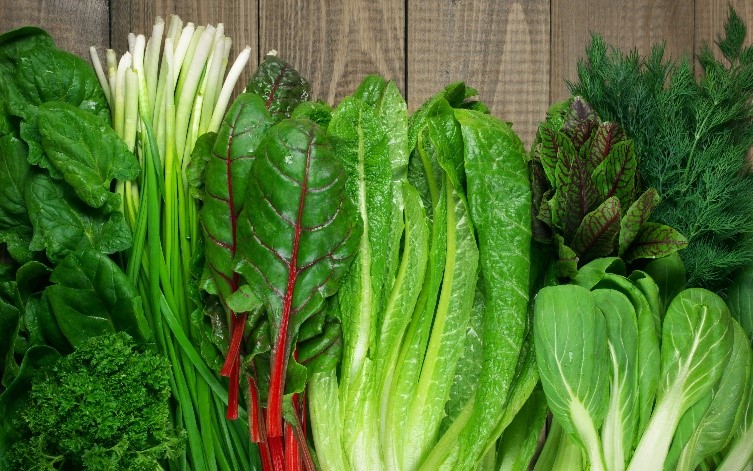 Going green is good for the environment… and, as it turns out, your dinner plate, too!
Embrace the rich hues of spinach, kale, and other greens for a meal that's as satisfying as it is good for your body. See today's blog for some of the biggest benefits!
Greens are heart-happy
Heart health is at the forefront of many of our guests' minds… so you'll be happy to hear that it's a big part of our menu, too! The leafy greens you'll find in several of our dishes are packed with folate. This B vitamin (whose name, appropriately, comes from the Latin word for "leaf") is known for promoting heart health and a healthy cholesterol.
They provide a tastier form of sunscreen
You would never eat sunscreen… but here in the Sunshine State, you can feel especially good about eating foods that have built-in skin protectants. Carotenoids help you avoid or reduce inflammation that's often associated with a bad sunburn… and you can find them in spinach and other leafy greens!
They are packed with antioxidants…
Your leafy greens have lots of antioxidants, the all-around good-for-you substance that can make post-workout recovery and maintaining your overall health a little easier.
… and help with smooth digestion, too
Packed with dietary fiber, green veggies are apt at helping ease digestion and keeping up a healthy body weight.
It's what leafy greens don't have
For as many amazing nutrients that are packed into your greens, what they don't have is also worth mentioning! You'll find great taste in a plateful of spinach, but you won't find lots of calories or a high glycemic index. That means that you can confidently make leafy greens a large part of your daily food intake—and who wouldn't mind doing that?
Now that you know how good leafy greens are for you, it's time to find ways to enjoy them! At Stonewood, you can't go wrong with a delicious Steak Salad with fresh field greens… or maybe a balsamic-marinated Tuscan Chicken served alongside some tasty spinach!
Make tonight extraordinary! Each of our 10 Stonewood locations has its own unique community flair--but they all commit to the same excellence in fine ingredients and kitchen expertise. Find a Location and be sure to Sign Up for our E-Club for news and special offers!