Tue, Aug 20, 2019 at 4:55PM
---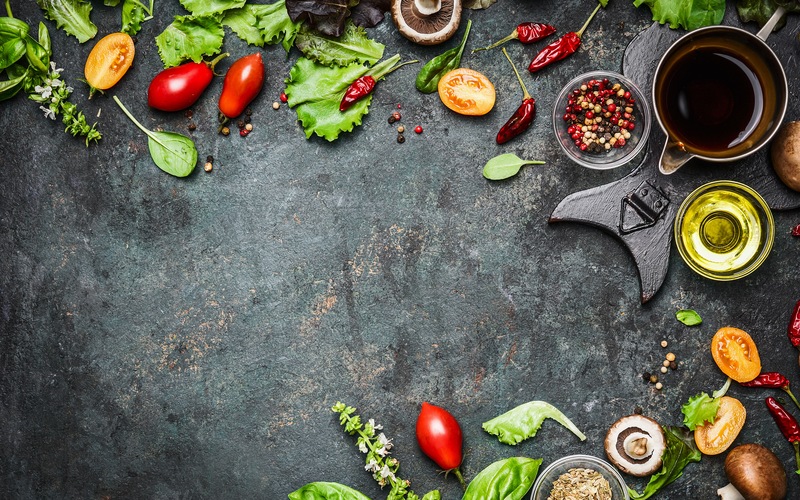 It's back-to-school season! Even if you're not sporting a backpack yourself, you can still get an A+ when it comes to brain sharpness and memory. It all starts with a delicious meal!
Did you know that the right foods can have a positive impact not only on your overall health, but on your brain's cognitive abilities, too? Just read on to see what the experts have to say about a few key foodie brain-boosters, and how you can incorporate them into your diet with ease.
Leafy greens
We all know that vegetables, especially leafy greens, are good for us—but you might not have known just how good. As it turns out, this group of veggies (including kale, spinach and broccoli) is chock-full of nutrients that your brain can't get enough of, like vitamin K, lutein, folate, and beta carotene. The result? A healthy mind that stays cognitively younger, longer, than its non-green-eating counterparts—as much as 11 years younger, according to one study! So maybe the saying shouldn't be "young at heart," but instead "young in mind?"
A great way to enjoy greens at Stonewood is to dig into a delicious salad. Our Stonewood, Steak and Lobster Cobb salads are all refreshing picks, and actually include some of the other ingredients you'll find on our list as well! You can also dig into spinach as part of our Tuscan Chicken or Blackened Chicken Pasta, to name a few flavorful picks.
Fatty fish
The omega-3 fatty acids in certain fish can also keep your brain healthy and working its best! Salmon is a great source of this healthy, unsaturated fat; you can enjoy it as part of several satisfying entrees, including our Atlantic, Ginger Lime, Cedar Plank Roasted salmon dishes; and even as a flavorful start to your meal, with our House Smoked Salmon! Or add salmon to your go-to salad for a hearty, healthy complement.
Olive oil
Olive oil is a versatile addition to many dishes, from salads to sautés and everything in between. Studies have suggested that this kitchen staple can lower inflammation while promoting healthy blood vessels, which each play an important role in brain health as well.
Berries
Your love of sweet, juicy berries goes beyond flavor alone. According to a Harvard Health article, the flavonoids in these fruits (which cause berries' beautiful colors) can also promote healthy memory as well. No wonder the memory of a fresh-picked summer strawberry or blueberry seems to stick around so well.
Enjoy berry goodness with Stonewood picks like our Steak Salad, which stars a vibrant raspberry balsamic vinaigrette that's sure to please—and maybe just jog your memories a bit better, too!
Walnuts
Another key player on our Steak Salad (and Stonewood Salad, too) is blackened walnuts. You love this mix-in for its toasted flavor and crunch, but did you know that walnuts are full of protein and healthy fats that keep brain sharp and your heart healthy, too?
Caffeine
Though it's not actually a food, the caffeine in your daily tea or coffee may be able to help you make (and keep) memories—so a cup of coffee at dinner with friends and family might just help make the feeling of the moment last a little longer! The benefits of caffeine go beyond the short-term, though, and one study showed that people who consumer more caffeine in general tended to score better on cognition tests.
Quinoa
Whole grains are great for your body, and quinoa is one of our favorites! One study connected quinoa to improved brain function in older adults. You can find this powerful super-grain in our Fire Roasted Vegetables with Quinoa & Farro, alongside a medley of other nutritious (and delicious) flavors, too.
Bonus tip: Eat together!
Did you know that the way we eat can also have an impact on our cognitive performance? For example, studies have linked teenagers who engage in family meal-time to increased rates of academic success—an especially important consideration for back-to-school season. Plus, eating together is pure fun!
We hope that today's guide to brain-boosting ingredients helps you enjoy your food in a whole new way! Visit us at Stonewood to feed your brain with these dishes and many more. We look forward to seeing you soon.