Tue, Aug 20, 2019 at 4:54PM
---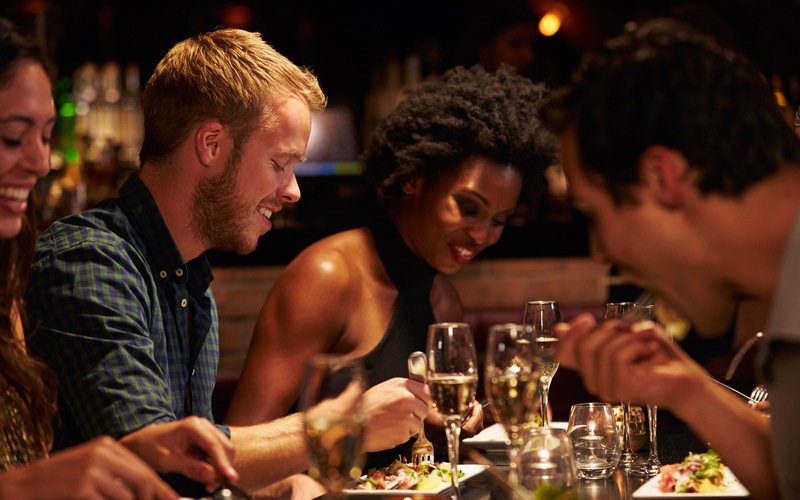 Find yourself counting down the days until Friday? We've all been there! But by filling your weekly schedule with fun outings and delicious dinners with friends and family, you will start to feel as though the weekend never really left.
In honor of back-to-school season, we thought now would be the perfect time to nail down a new kind of routine! Read on as we share our tips for achieving the perfect week with Stonewood.
Monday: Make lunch plans or enjoy a Happy start to your week
Whether you're dropping your child off at school, heading to school yourself or beginning the workweek, it can be hard to get into the swing of things after a long, fun, lazy weekend (we don't judge!). The first day of the week could use some spicing up, so why not treat yourself to something special and start looking forward to Monday every week?
You might do this by making standing lunch plans with a friend. Several Stonewood locations are open for lunch, so you can easily meet up, catch up and fuel up with your favorite flavors as you enjoy some serious quality time together.
Or, make plans to meet up for Happy Hour! Here at Stonewood, ours features delicious drink specials from open to 7 p.m. every day, so you can get your week off to a great start with ease. Whatever you do, making Monday a "fun day" will help take away the stress that goes along with ending the weekend!
(Another great tip for making Monday meaningful? Take a few minutes on this day to jot down your plans for the week—the fun and the functional, like pick-ups, drop-offs, appointments and more, as well as any goals you have and want to follow through on! By sketching out your schedule, you will be able to visualize the days ahead and make a plan for success.)
Tuesday: Get crafty
Like we said, you don't need to wait for the weekend to have fun—or get creative! Our Crafted Tuesdays provide the perfect opportunity to do both, as well as indulge in some of your favorite Stonewood flavors like you've never seen them before. Crafted Tuesdays feature chef-inspired, handcrafted burgers and—for the grown-ups—$2 off any craft draft. Make it a Tuesday tradition and enjoy with friends and family!
Wednesday: Relax with friends!
Craving a midweek pick-me-up? Call your crew, come down to Stonewood, and we have you covered! Our Wine-Down Wednesdays are made for sharing in the fun with friends—and sharing your favorite wine, too. Enjoy half-off select bottles of wine all night long.
Thursday: Get a head-start on weekend fun
If you're part of the camp that lovingly calls Thursday "Friday, Jr." our Stoli Thursday specials are made for you! Get a head-start on weekend fun with $5 Stoli martinis and cocktails, all night long. This is your chance to enjoy a victory dinner with friends, to celebrate a week well-done and look forward to the weekend fun ahead.
Friday: Enjoy a classic night out
Speaking of weekend fun, this is where it all begins! Friday nights are great for classic dates, like dinner and a movie, as well as fun with the family where you can catch up on the week's events over a delicious meal. Any way you slice it, Stonewood is the place to be—the reason you never have to wonder what should we do tonight? again.
There is no shortage of ways to sweeten up the week with Stonewood—and, of course, some great company! We hope that these ideas help you achieve your perfect weekly routine.