Wed, Oct 10, 2018 at 11:35AM
---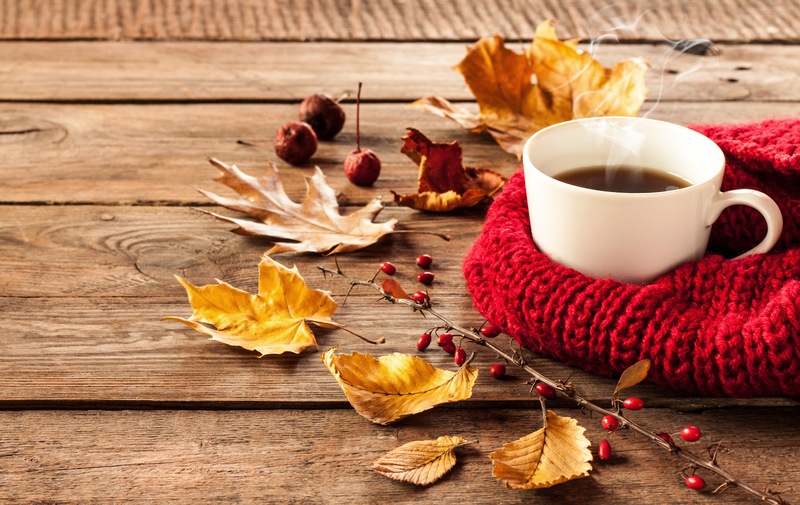 The seasonal change in Florida comes slow and steady—but who says you can't speed things along with some decorative flourishes of your own?
At Stonewood, we know that ambiance is key to seasonal meals and impromptu get-togethers that stick with you long after the last drink is poured, or the last dish gobbled up.
Read on as we share a few of our favorite ways to usher in the shift of season for all your at-home entertaining needs.
Lighting is everything
Lighting is an essential part of any dining experience—spring, summer, fall or winter. But at this time of year, the right lighting can really amplify the autumnal ambiance… especially since the leaves outside may be a bit slow to catch up!
Opt for gentle, warm lighting as opposed to cool, daylight-esque fluorescents for a truly cozy experience. Hosting events during the "golden hour," the warm, glowing period between afternoon and twilight, is a great way to set the stage and also produces some wonderful photos with everything (from your food to the guests to the table décor) looking its absolute best.
Even when you're not entertaining, you can create a comforting balance of light and texture by swapping out existing window treatments with drapes that lend a luxurious feel to your space—but be sure to open them up wide when golden hour approaches and you want to enjoy the warm, late-afternoon sun!
Enjoy an al fresco experience
Dining al fresco is a must-do at this time of year, when you start to enjoy more pleasant outdoor weather with lower temperatures and drier air. Why not take the party outside? Use the casual setting of your existing patio set for impromptu get-togethers, or set up a long, folding table across the length of your backyard. Dress it up with a warm-toned tablecloth and a fall-inspired arrangement of pine cones and vibrant fall leaves… even if you have to pick them up at a store, the effect will be one of rich autumnal brilliance.
Opt for warm beverages
Warm beverages (from tea to hot cocoa) are great for aiding in digestion—and as the air gets a little crisper, they are especially easy to enjoy! Plus, nothing invites those long, lingering conversations like a mug of hot cocoa or your favorite herbal tea—they're beverages that beg to be enjoyed in cozy, familiar settings, the kind you strive to enjoy all fall long.
Dress up your space
Don't forget to dress up your space with seasonal flourishes! Much of the Stonewood style staples (such as rustic wood and stone accents) make for great additions to your decked-out fall space, since they are reminiscent of the natural beauty that abounds outdoors. Candles that glow in wrought-iron holders, and seasonal fruit that overflows atop wood trays or twig cornucopias, add simple but stylish touches that say, quite simply, "fall is here."
For a personal touch…
When entertaining this season, be sure to remember those little, personal touches that take a gathering from "great" to "memorable." Around Halloween, such touches might mean pumpkin place cards with individual designs for each guest—leaf-shaped cardstock cutouts work great as well! And because fall is all about family, friends and delicious food, you can't go wrong by displaying kitchen staples (like wine or a warm, delicious bread basket) around your dining area.
Looking for some more seasonal inspiration? Enjoy a dinner out at Stonewood—or perhaps even a deluxe group dining experience—to get ideas for the menu and ambiance for your own party or family get-together! We can't wait to see you soon.