Mon, Sep 12, 2016 at 10:40AM
---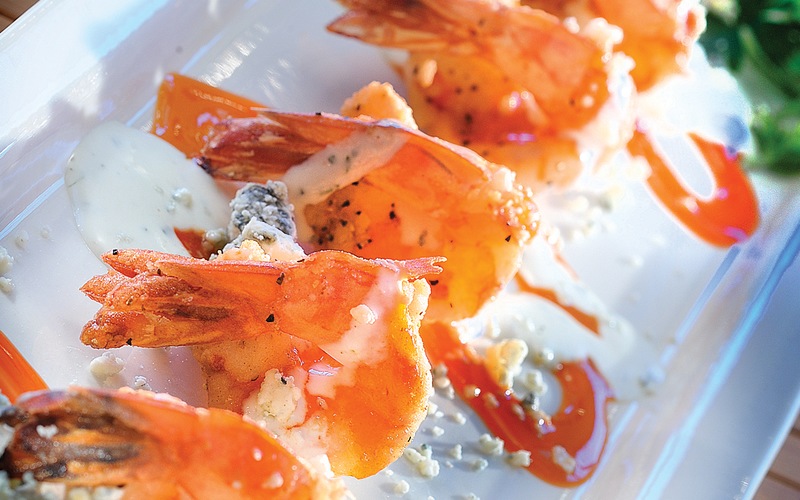 Practicing a gluten-free diet doesn't have to mean foregoing flavor—in fact, here at Stonewood, we've put a special effort toward crafting dishes that are sure to please all needs and palates! Today, we will be looking at seven delicious Stonewood dishes that can be ordered gluten-free.
Buffalo Shrimp
Our Buffalo Shrimp delivers that famous Buffalo flavor on crisp, lightly-seasoned shrimp. Topped with blue cheese aioli, our Buffalo Shrimp may be a starter—but you'll want to come back for seconds anyway!
Ribeye Steak
Our Ribeye Steak is a classically delicious dish, aged to perfection for your enjoyment. Pair it with a gluten-free side such as our flavorful Rice Pilaf, and you will have a hearty meal worth remembering.
Steak Salad
Looking for a light, refreshing way to enjoy our steak? We'll put it into a salad for you! Our Steak Salad uses our famous oak-grilled steak in combination with fresh field greens, blackened walnuts, portabella mushrooms and even more tasty ingredients.
Pork Chops
We combine our center-cut, boneless pork chops with a flavorful blend of spices, soy, honey and our citrus-infused olive oil for a meal experience that cannot be paralleled.
Rainbow Trout
Looking to add a bit of color to your plate? There's no better way to do it than with our signature Rainbow Trout! We oak grill our trout to perfection with herb butter and, of course, our flavorful house seasoning to bring out the fish's natural flavors.
Grilled Rosemary & Garlic Lamb Chops
Our Grilled Rosemary & Garlic Lamb Chops are sure to please with their kick of flavor and incredible tender texture. We pair ours with a satisfying side of herb-scented buttermilk whipped potatoes, asparagus and a cabernet demi-glace.
Shrimp & Scallops
There are few pairings more delicious than shrimp and scallops—two classic seafood staples on one plate. Ours come with freshly steamed broccoli and our famous rice pilaf, two sides you can enjoy with ease on a gluten-free diet.
Which of these tasty gluten-free options do you plan to order during your next meal with us? Let us know! We'll be sure to serve up a special meal you and your family will love.
Make tonight extraordinary! Each of our 12 Stonewood locations has its own unique community flair—but they all commit to the same excellence in fine ingredients and kitchen expertise. Find a Location and be sure to Sign Up for our E-Club for news and special offers!