Mon, Aug 29, 2022 at 2:20PM
---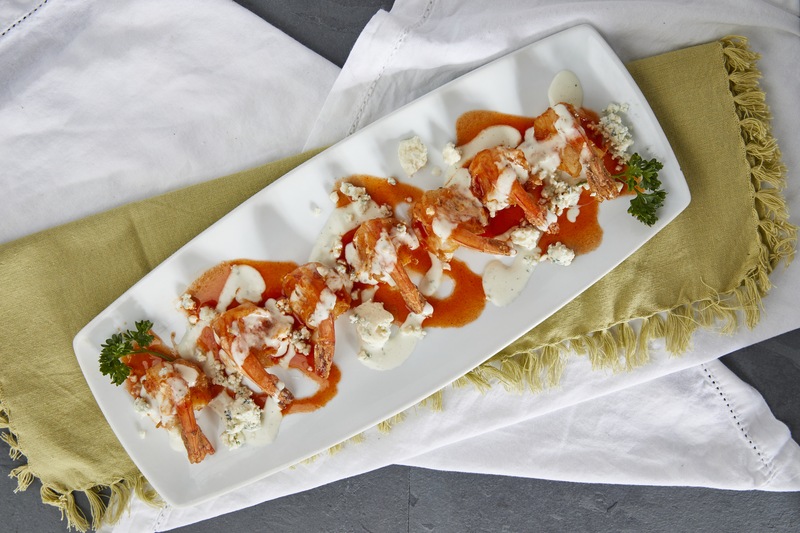 There's not much better than some freshly caught and deliciously prepared seafood, especially during the summer months. Luckily, Tampa is a thriving city full of incredible seafood restaurants that can serve any taste and craving.
Ready to find your next favorite among the many seafood restaurants near Tampa? Stonewood Grill & Tavern is ready to cater to your every need with delectable appetizers, refreshing cocktails and craft beers, imaginative entrées, and plenty of fresh and delicious seafood dishes to choose from.
Enjoy a Fresh Catch at Your Favorite Tampa Restaurants
From catch of the day to golden-fried shrimp, there are so many ways to enjoy fresh seafood at Stonewood:
1. Cedar Plank-Roasted Salmon
You can't go wrong with a perfectly prepared salmon filet at local Tampa restaurants like Stonewood, especially for a picky eater that's just getting into the world of seafood.
This chef's selection is roasted to perfection on our in-house cedar planks and decorated with apricot mustard and jalapeño glaze for a perfect mixture of sweet and spicy flavors. With sautéed green beans and warm poblano rice served on the side, you're sure to be satisfied after this meal.
2. Ginger Lime Tuna Steak
Our ginger lime tuna steak takes the delicate flavors and cuts of sushi and brings them into a whole new context.
We start with fresh ahi tuna soaked in a sesame ginger marinade and oak-grilled to create a lightly seared exterior. Then, we prepare a well-rounded plate by adding Asian slaw and scallions, as well as our house-made ginger lime dressing and a spicy sriracha aioli on the side. Ahi tuna lovers are sure to find their new favorite in this dish.
3. Southern-Fried Shrimp
Sometimes, all you want is some comfort food for the soul, and we've got just the thing for you with our southern-fried shrimp. We fry fresh jumbo shrimp to a perfect golden brown and serve them up with tartar and pineapple chili sauces on the side. This dish is also served with crispy French fries and your choice of an additional side.
4. Market Fresh Atlantic Salmon, Yellowfin Tuna, or Catch of the Day
Looking to keep it simple with your fresh seafood dish? At Stonewood, we offer fresh Atlantic salmon, yellowfin tuna, and our current catch of the day, which is oak grilled or blackened to bring out the incredible flavors of each fish according to your preference.
All three are served with herb butter or house seasoning and two sides of your choice. Paired with an ice-cold beverage and followed by one of our house-made desserts, you're sure to have an unforgettable experience.
Bring Your Meal to the Next Level with Delicious Entrée Complements
No matter which fresh seafood entrée you choose, Stonewood offers so many ways to customize your meal with our entrée complements. Elevate your meal with additions like sauteéd button mushrooms, bleu cheese crumbles, oak-grilled shrimp, and more.