Thu, Mar 16, 2017 at 1:53PM
---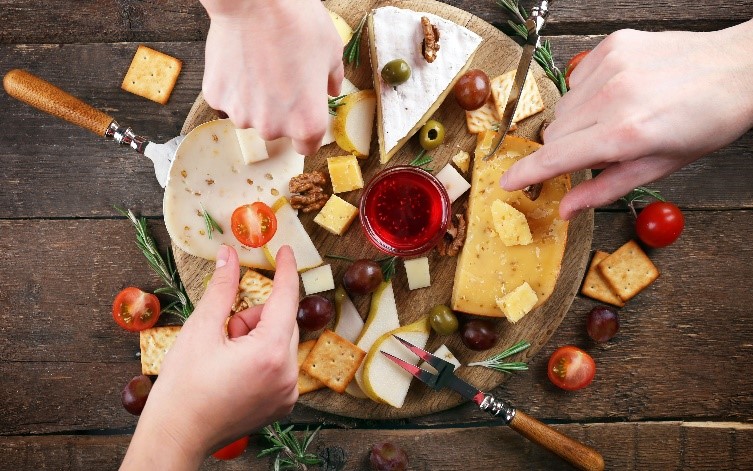 If your Super Bowl get together has given you a rediscovered taste for delectable finger foods, you're in luck--these tasty treats are here to say, at home and while dining out.
In today's blog, we will be exploring our favorite parts of snackable, no-fuss dishes--and why they work so well in settings both formal and casual. Take a look!
An easy treat
Finger foods of course make for a hit at home--when you can easily pop several snacks at a time without worry. But even as you dine out, a dish full of your favorite appetizer--like our own Tavern Wings or Oak Grilled Shrimp--is sizzling, enticing, and can be enjoyed with ease. There's no need to practice your cutlery conventions or take your time enjoying a delicious plate of finger foods--quick, easy, and effortless is the name of the game!
Endless possibilities
Modern cooking techniques are making it easier and easier to incorporate sophisticated flavors into what were traditionally seen as snacks and snacks alone. For example, a plate of chips might be everyday fare for an at-home treat, but our Bleu Cheese Chips--topped with tangy crumbles and a Bleu Cheese aioli--are a far cry from what you might find in a kitchen pantry. That's what we love about finger foods--they may seem simple and unassuming, but they're the perfect canvas for unique flavor combinations that get you ready for the meal ahead.
A way to make dining more fun
At Stonewood, we know that dinner isn't all about function and formality--it's about spending quality time with the people you care about. Naturally, you want to have some fun along the way!
Finger foods are sure to keep any meal light and dynamic, providing everyone with a chance to try the same dish (with much more ease than, say, cutting a burger into thirds!). These treats are about embracing the people we dine with, as much as the food we're dining on.
The sky's the limit when it comes to the taste, texture, and variety options of your favorite finger foods--now come on in and enjoy Stonewood's take on these flavorful treats!
Make tonight extraordinary! Each of our 12 Stonewood locations has its own unique community flair--but they all commit to the same excellence in fine ingredients and kitchen expertise. Find a Location and be sure to Sign Up for our E-Club for news and special offers!