Fri, Apr 26, 2019 at 9:45AM
---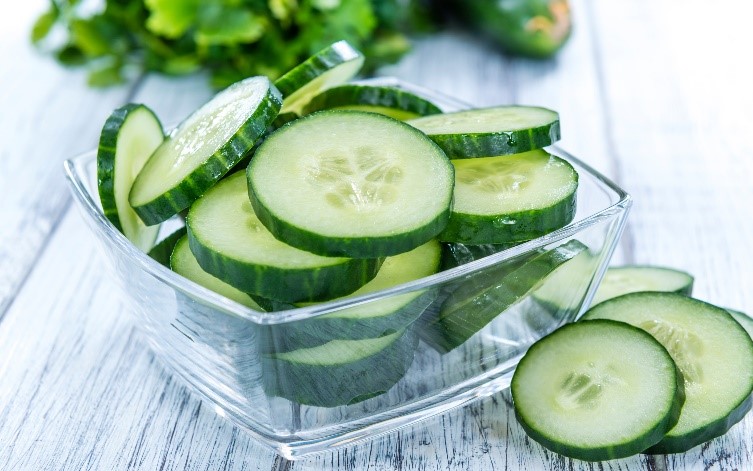 When it comes to cooling down this summer, cucumbers have you covered! They pair perfectly with everything the season has to offer—from crisp, refreshing salads to one of our favorite summertime cocktails, the Cucumber Gimlet.
Read on as we take a sip of this delicious drink—and share a few more refreshing ways to enjoy cukes this summer! Take a look.
A sip of summertime
The Cucumber Gimlet is perfect for when you crave a kick of summertime bliss—in fact, the gimlet is known for its sharp flavor, and might even be named after the drilling tool of the same name. Of course, depending on who you ask, the drink may also be named after Surgeon Admiral Sir Thomas Gimlette KCB, who mixed lime cordial with gin to help ward off his sailors' scurvy.
Whatever the story may be, the result is truly delicious—a cool, refreshing drink that's sure to please. Stonewood's Cucumber Gimlet offers an even fresher take, pairing Square One Cucumber Vodka with lime juice and cucumbers for a vibrant experience.
Cool as a cucumber
What makes this drink so cool? In addition to being served chilled, the Cucumber Gimlet features one of the most hydrating ingredients in nature! The cucumber is actually 95 percent water, giving it the cool, refreshing quality of a glass of iced H2O on a hot day.
More cucumber must-dos…
The high moisture content of cucumbers (which are related to gourds and watermelons) makes them an excellent addition to anytime summertime entertaining spread. Find inspiration in a few Stonewood favorites, including…
Steak Salad, which features tender oak-grilled steak, fresh mixed greens and mix-ins like cucumber slices for a must-do medley of flavors.
Lobster Salad, another colorful dish whose tender Maine lobster meat pairs perfectly with the satisfying cucumber crunch.
Of course, you can enjoy cucumbers at home, too! They make an excellent addition to veggie skewers, and, of course, are perfect for a do-it-yourself spa day. Cucumber slices over the eyes may seem cliché, but they're cooling, calming and relaxing—perfect for summer days spent by the pool.
For a cool way to kick back this summer, go for the cucumber! Any way you slice it, there's nothing this seasonal staple can't do.