Wed, Nov 23, 2022 at 10:34AM
---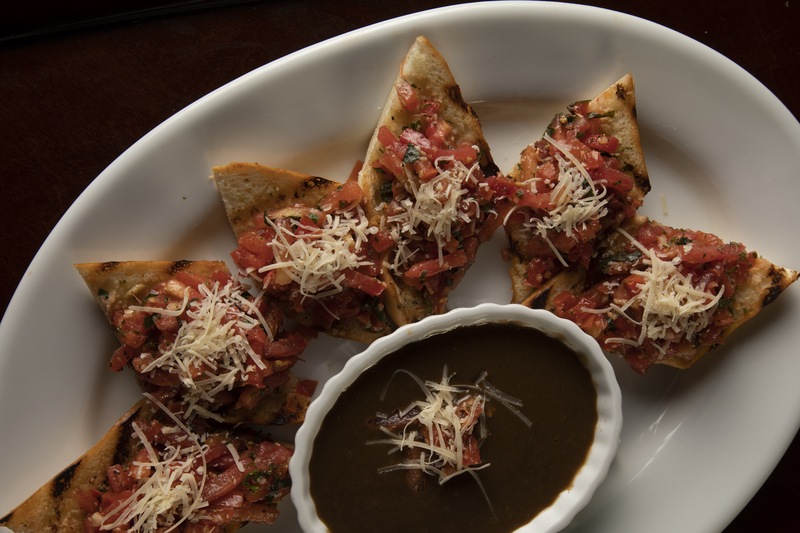 There are few things better than a deliciously prepared seafood meal made with the most freshly caught fish. Packed with nutrients as well as a variety of delicious flavors, such a meal is sure to leave you feeling completely satisfied.
However, there are so many additional ways to elevate your experience at your favorite seafood restaurants near Daytona Beach. Why simply enjoy your seafood entrée when you could begin your meal with a mouthwatering starter and prolong the enjoyment even further?
Best Pre-Entrée Starters to Enjoy at Seafood Restaurants Near Daytona Beach
There are so many incredible Daytona Beach restaurants to choose from, but there's a reason why so many locals prefer Stonewood Grill & Tavern over all the rest.
Stonewood not only has a variety of fresh seafood dishes to choose from but also offers a long list of appetizers, soups, salads, and more to enjoy before your main course. Who knows, you might even find your next favorite starter!
Bruschetta
If you're a fan of Italian cuisine in general, you've probably heard of this classic appetizer even if you've never tried it. At Stonewood, we've got Bruschetta down pat with fresh tomatoes ripe from the vine, garlic, basil, aged Parmesan cheese, and warm griddled garlic bread, all topped with a drizzle of balsamic dressing.
This unbelievably fresh and tasty appetizer is certain to whet any appetite and tide you over with some delicious flavors and fresh ingredients while you wait for your seafood entrée.
Spinach, Crab & Brie Dip
Most restaurant-goers would rather leave the seafood flavors for their entrée and enjoy some different tastes for their starter, but you may want to make an exception for our Spinach, Crab & Brie Dip.
We combine warm and creamy spinach, melted brie cheese that's simply to die for, and fresh tender lump crab to create this decadent dip, all topped with a parmesan cheese crust to create a unique and satisfying texture. Dip some of our fresh-cut chips into this savory concoction and share it with the whole family!
Stonewood Salad
If you prefer to start your seafood meal with something light and fresh, our classic Stonewood Salad is the perfect option for you.
Choose from a half or full option and enjoy this delicious and nutritious starter made with fresh mixed greens, bleu cheese crumbles, bacon, dried cranberries, red onions, grape tomatoes, blackened walnuts, and croutons, all tossed with our bleu cheese vinaigrette.
You can even opt to add chicken, steak, shrimp, or salmon to your salad to make it that much more filling and delicious.
New England Clam Chowder
Your market fresh fish entrée is sure to be scrumptious and satisfying, but why not get the most out of your visit to your favorite Daytona Beach restaurants by ordering a hearty soup to start?
Our New England Clam Chowder is as thick and creamy as you can imagine with fresh chopped clams, diced potatoes, onions, and celery, all brought together in a cream-based broth. When you pair this with your seafood main, it's double the seafood for double the deliciousness!