Tue, Jan 22, 2019 at 4:15PM
---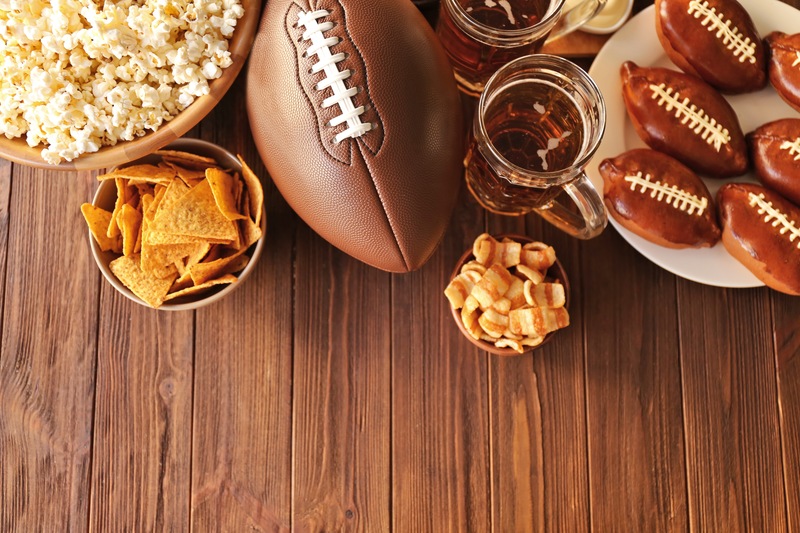 Whether you're sporting blue and yellow or New England navy, this Super Bowl is a time to kick back and enjoy the game with family and friends—and, of course, dig into some delicious food.
We may all root for different teams, but the one thing we can agree on is the pleasure of a hearty Super Bowl meal—the chips, wings, pizza, burgers and beyond. Whatever you munch on, it's the food that serves as the heart of every great Super Bowl party. And we're here to help you make yours a memorable one.
Read on to see our top tips on how to celebrate the football feasting ahead!
Just wing it…
In 2018, the National Chicken Council estimated that Americans would eat 1.35 billion chicken wings on Super Bowl Sunday! That's more than four wings per person in America—and even though we're sure some of us will sit out the wings, including babies who can't yet eat them, that's still quite an impressive number. In fact, that many wings would wrap around the Earth three times!
Because today's naturally the biggest day for wings, one great food option is to simply let them shine. You can even create a "make-your-own-wing" bar of sorts, assembling plain wings, celery, dips and all the spicy sauces on one table, giving your guests the chance to mix and match their perfect wing profile.
… or have a personalized pizza party
Super Bowl Sunday is also a pretty big day for pizza lovers, who order their favorite pies in droves to feed hungry guests. For a fun spin on this easy treat, you can even host a personalized pizza party! Pick up a plain crust or two for each guest, and then give them the sauce, cheese, pepperoni, veggies and more to craft their own colorful creations. It's a great way to get young guests involved in the fun of Super Bowl food, too!
Enjoy deviled egg footballs
Deviled eggs make for an excellent Super Bowl snack. To make them extra appropriate for the "holiday" at hand, add tiny bits of chive to the prepared eggs in the shape of cross-laces and you've got a football-egg in seconds.
Super Bowl, Sunshine State style
The Super Bowl might not be hosted in Florida this year (tune in 2020 to watch it in Miami, though!). But you can still add some Sunshine State flair to your Super Bowl gathering. According to Google search results in 2018, there was an uptick in Florida-based searches for "shrimp" in the week leading up to the big game, signifying that Floridian viewers were preparing to enjoy the classic crustacean as part of their festivities. Prepare some citrusy, Floribbean-style shrimp for your own party and celebrate your regional roots!
Bring the fun outside
Another classically Florida way to celebrate the Super Bowl is to bring the big game outside! With a simple projector and an empty exterior wall (or an outdoor TV), you can turn your pool or patio space into an al fresco game-viewing spot your guests are sure to love.
Create a savory snack stadium
A great way to assemble all your snacks for the big game? Create a savory snack stadium! Just place all your goodies in the shape of a football stadium, and get creative. You can turn hot dogs into goal posts, and use a tray of guacamole dip as your center "field," with other snacks like wings and sandwiches serving as the sidelines and seats.
Bring the party to us
Want to dig into your favorite dishes in a lively environment, no cleanup required? Catch the Super Bowl at our LPGA Daytona location. Enjoy an All-Day Happy Hour with $2 Sliders, $5 Sangrias, $2 House Drafts and Beer Bucket specials! The rest of your favorite Stonewood locations will re-open on Monday, February 4th. We can't wait to see you soon.