Sun, May 20, 2018 at 1:55PM
---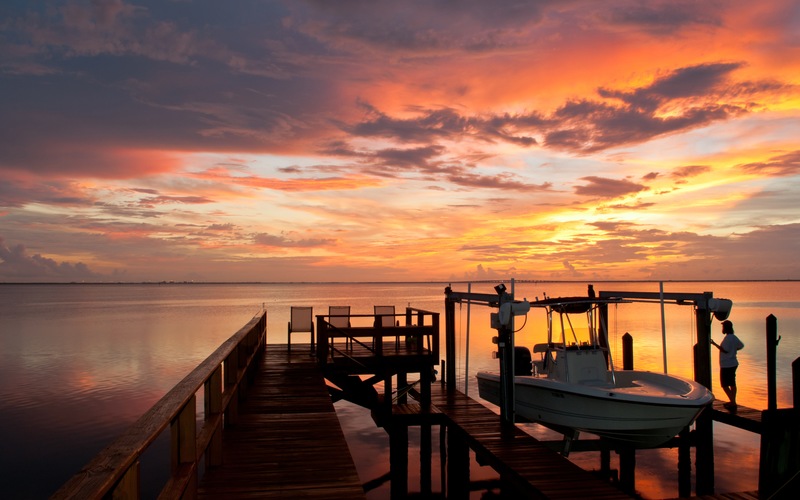 When you're dining with us, your server can help you find the perfect wine to pair with your steak. Here's another recommendation: pair Stonewood dinners with the delicious aperitif of a gorgeous West Coast sunset.
And we're not talking California!
Hop on over to Florida's West Coast, where Stonewood locations in Brandon, Tampa and Sarasota provide the perfect pair to a delicious dinner. Grab an early meal and then head over to the beach for a view you can't miss—or, watch the sun dip below the horizon before venturing back inland for a delicious dinner. You can't go wrong.
Read on as we share a few of our favorite sunset-worthy destinations along the West Coast!
Curtis Hixon Waterfront Park
One of the newest additions to Downtown Tampa Bay is the alluring Curtis Hixon Waterfront Park, a Hillsborough River gem whose spacious, grassy expanses and city vistas provide the perfect backdrop to everything from afternoon strolls to open air concerts. It's a beautiful destination with an especially modern appeal, so it naturally makes for a great place to catch the sunset over the river. The silhouettes of Tampa's famous, slender palms and the one-of-a-kind Moorish Revival roofs of nearby University of Tampa add a unique flavor to the dreamy pink and orange sunsets that the area's famous for.
Lake Tarpon
Another Tampa area gem, Lake Tarpon offers stunning views of the sunset from the eastern shore. The lake is famous for its spacious, reflective surface that, come sunset, takes on a hue as vibrant as the sky above. After a day of angling (Lake Tarpon is one of the top ten bass lakes in the state, after all!), you can treat yourself to a swirl of purple, pink and orange—and a delicious dinner to follow.
Cypress Point Park
The light sandy shores of Tampa's Cypress Point Park are equally worth visiting for a sunset treat. As the sun dips below the horizon of Tampa Bay, you can to see its glow fade into night against a backdrop undisturbed by trees or city buildings… so if you're looking for that perfect photo, or maybe a chance at spotting a blink-and-you-miss it "green flash" at the exact second of sunset, it's worth the trip!
Lido Key Beach
Venture down toward Sarasota for even more sunset fun. By day, Lido Key Beach (just offshore the mainland of this West Coast gem) is a top spot for sandcastles, swimming and soaking up the sun. As the weather cools down and the sun starts to dip, though, you'll want to stick around for the inimitable sunset Lido Key is famous for. The quintessential beach sunset—characterized by a medley of colors and the gentle rolling of waves—is another ready-made photo op to enjoy.
Bayfront Park
Framed by the charming cityscape of Sarasota to one side, and lush, winding shoreline pathways to the other, the city's Bayfront Park is a beautiful place to cap off your day. You'll be able to watch boats on the horizon meander back to dock under the warm golden sky, which sets the landscape aglow like nothing quite else can.
No matter your sunset style, these destinations are sure to please. And of course, wherever you go on the West Coast, you're never far from a Stonewood location to make you feel right at home.