Wed, Oct 12, 2016 at 11:55AM
---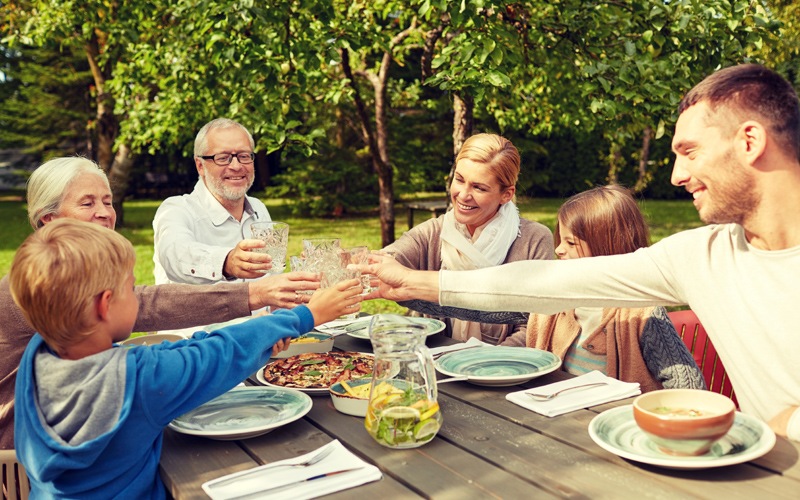 In many households, family dinners are a rare treat—a special chance for family members to share their days, have a laugh and decompress together. If that's the kind of quality time you crave, why spend one more minute of it behind a smartphone screen?
The advantages of smart technology and social media are innumerable—but when it comes to time around the table, nothing beats going tech-free and enjoying the company around you! In today's blog, we will be looking at a few ways to do just that.
Make tech-free dinners a family policy
You might want a tech-free dinner—but unless you make that policy clear, your family might not be so quick to catch on! Let everyone know that you plan to turn dinner into a more personal, family-focused part of the day. You can put this policy to work in a fun way—for example, a novelty "phone jail" is an easy way to keep your family's phones out of their laps for a set amount of time (you can pick one up at the store or craft one of your own!). The key isn't to enforce a no-phone rule as a strict, punitive measure—it's to shine a light on the role of phones in our everyday routine, and perhaps prove that we can all go a little longer without checking emails, texts or social media.
Lead by example
Phone use during dinnertime isn't just a kids' problem—many times, we get used to checking our phones for emails or messages from loved ones ourselves! Set a positive example by keeping your own phone off or out of reach. Those messages won't be going anywhere, and you'll be able to enjoy your meal in peace and relaxation with loved ones by your side.
Add a dash of fun to dinnertime
When dinnertime is something special to look forward to, keeping off your phone is easier than you'd think!
That isn't to say every meal needs to be a thrilling, high-octane attempt at entertainment—but a bit of fun or switching around of the routine never hurts. Have dinner in a new place, whether it be a picnic in your backyard or a meal out with family—of course, we here at Stonewood can help you with that! Dinner in a new environment prompts us to try new things and have fun getting to know our surroundings.
Encourage fun, thoughtful discussion
When the whole table is wrapped up in thoughtful discussion or enjoying a laugh a minute, it's hard to even think about what's happening on your phone. Encourage everyone to come to the table with something special they want to talk about—no matter the topic, this is a practice that gets everyone involved and thinking outside of the box. What more could you need?
We hope that these ideas help you achieve the kind of meaningful family dinner you've been looking for. We here at Stonewood Grill & Tavern can't wait to help make your next family dinner a special one!
Make tonight extraordinary! Each of our 12 Stonewood locations has its own unique community flair—but they all commit to the same excellence in fine ingredients and kitchen expertise. Find a Location and be sure to Sign Up for our E-Club for news and special offers!