Thu, Aug 18, 2016 at 5:55AM
---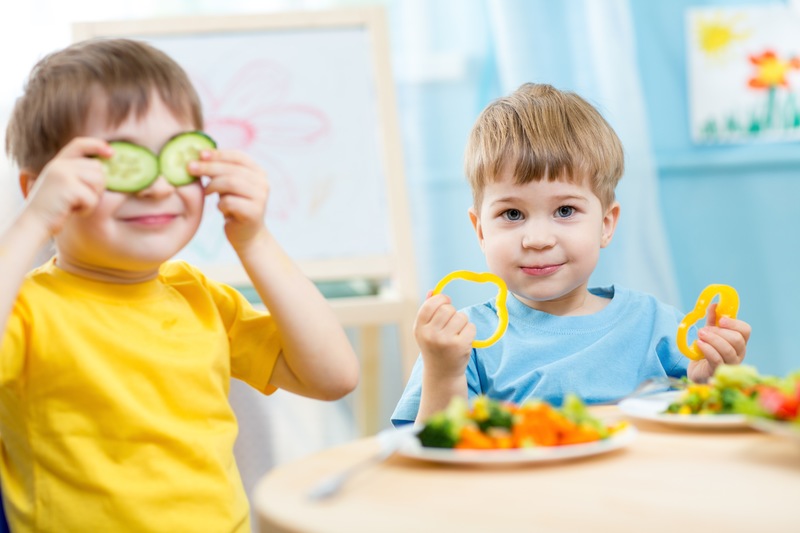 Many kids are picky eaters—so many, in fact, that it's often taken for granted that kids will shy away from vegetables or especially "sophisticated" dishes. While picky eating may be common, however, we here at Stonewood know it's not the ideal way to be—especially with so many deliciously diverse food options out there!
In today's blog, we will be taking a look at six ways to help your picky eater expand their palate and develop a taste for foods of all kinds.
Enjoy regular mealtimes
When kids' mealtimes change every day (eating earlier some days and much later other days), it can often disrupt their routine and lead to picky habits. Help create a sense of normalcy when it comes to mealtimes so that, even when the food changes, your child is used to eating something at specific times of the day.
Start out small
Don't expect your child to graduate from PB&J's to seafood sandwiches right away—give them room to grow by starting out small and easing them into a new palate. For example, you can start at home by adding new items to your child's plate one by one—so they can try new foods alongside ones they already know and love.
You can also do this by letting your child enjoy child-sized versions of sophisticated dishes. For example, our Stonewood Kids Menu includes classics like grilled chicken or steak, served with a side your child will love and their favorite drink—so they can try out new foods without necessarily having to face a large plate or especially complex ingredients all at once.
Make food fun
We're told from a young age to not play with food, but that doesn't mean we can't make food fun for the family! Serving rainbow-colored dishes, letting your child use fruits and nuts to create funny faces in their yogurt, or framing family meal time with table quizzes and games are all simple ways to do this.
Integrate healthy choices into everyday staples
You can always add healthy options without necessarily changing your child's entire dish—for example, by packing more veggies into sauces or your child's morning plate of eggs.
Try restaurant favorites at home
If your child finds a favorite meal while dining out—and it's nutritious—look for ways to replicate it or find something similar at home! It will make mealtime seem like more of an event, and they'll likely be eating a more mature dish in the process.
Lead by example
Although you probably don't need to be told—especially if you already love enjoying fruits, veggies and deliciously complex dishes—leading by example can help your child see good eating habits in play. They'll see you truly enjoying a dish (whether it be seafood, a yummy salad, or something else), and perhaps realize in the process that food can be different and delicious!
We hope that today's blog helps you assist your child in learning to love food in all its forms! We'd be happy to help make the process a better one by serving up Stonewood dishes that are sure to please.
Make tonight extraordinary! Each of our 12 Stonewood locations has its own unique community flair—but they all commit to the same excellence in fine ingredients and kitchen expertise. Find a Location and be sure to Sign Up for our E-Club for news and special offers!