Wed, Dec 21, 2016 at 10:05AM
---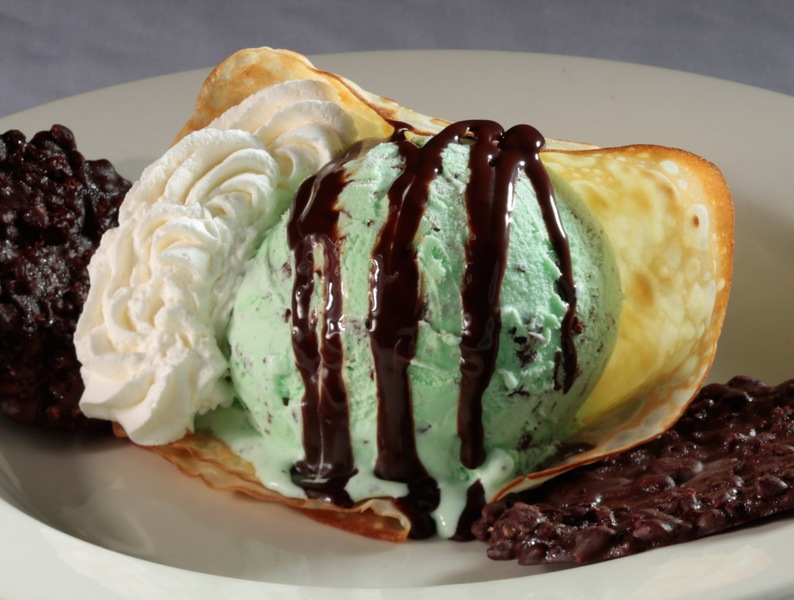 When you think "holidays," what flavor springs to mind? If you say "mint," you're not alone—we see this fresh flavor a lot at this time of year, in coffee drinks like Peppermint Mocha and, of course, in the classic candy canes hanging from every tree.
What is it about minty treats that we just can't get enough of during the holidays? In today's blog, we're taking a closer look at the famous ingredient.
The cool blast we love
For mint lovers, it's not just the taste of mint that's so enjoyable—the cool, fresh sensation is equally important to the experience!
What's the science behind that cool blast? It's all in the menthol of the mint, which activates cold receptors in the body—otherwise known as TRPM8—and makes you feel that instant of cool air, even if the weather outside or the food itself isn't quite cold. That's why you can pop a stick of room-temperature mint gum and still get the unique, refreshing feeling.
The perfect match
Just like mint is popular at this time of year, the pairing of it with another sweet ingredient—chocolate—is a combination that can't be beat. We can't quite explain why—maybe it's the combination of cold with sweet, comforting chocolate—but it's a flavor mix we can't get enough of!
A historical precedent
So the ultimate question remains—why is mint so prevalent at this time of year? It could be that the cold sensation reminds us of snow and the wintertime. Of course, a likely answer lies in one of the oldest holiday treats around—the candy cane! Legend has it that a 17th century German choirmaster invented the candy cane for the children in his church, creating the bent shape to tie it back to the shepherds in the Christmas nativity scene.
Do you have a hankering for a minty sweet? During your next holiday outing, be sure to stop by Stonewood Grill & Tavern to enjoy this quintessential flavor of the holidays with our Chocolate Mint Crepe. It's our own take on the fresh, flavorful fusion of chocolate and mint—and it might be just what you need to satisfy your sweet tooth this season!