Sat, Sep 01, 2018 at 11:10AM
---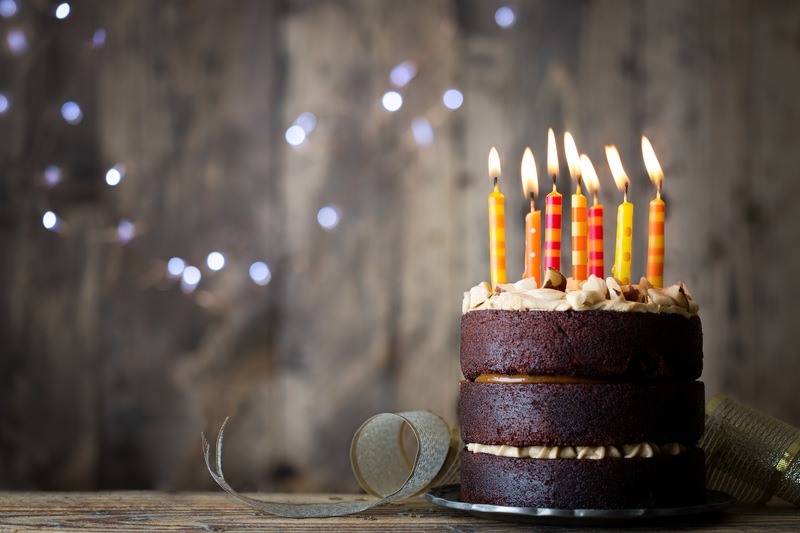 Celebrating a birthday this September? You're not alone!
According to data analyzed by Harvard researchers, this is indeed the most common month to have a birthday.
September is, of course, also a time of transition—from summer to fall, vacation to the everyday school-and-work routine. So, if you find yourself pressed for ways to celebrate the big day (yours, or that of someone you love), we want to help make it as breezy—and exciting—as possible! Read on as we share a few of our top birthday tips for celebrating Stonewood style.
The perfect locale
That old real estate saying—"location, location, location"—is just as important when it comes to birthdays! Here in the Sunshine State, there are a great many beautiful destinations to choose from, too.
One choice location is a real no-brainer: the beach! Whether you take a drive along the famous shores of Daytona Beach or dig your toes into the West Coast's famous white sand, a birthday on the beach is a birthday well spent. You can even drum up the fun with beach-themed party favors, like personalized towels or fun novelty hats. You can wrap up your day with a dinner at your nearest Stonewood (perhaps dining on seafood dishes to complete the by-the-water trend!).
Another great option is to see a concert or show for the big day—it can even be a surprise outing! Check with your local performing arts center or concert venue's schedule to see what events are coming up. If you're by Daytona Beach, an easy pick is the Bandshell Summer Concert Series, which offers free Friday and Saturday night concerts all through September. The classic combination of dinner-and-a-show is a surefire way to celebrate a memorable birthday.
If the birthday guest is a nature lover, why not opt for a day of fishing, hiking or exploring the outdoors? The Florida Wildlife Corridor, a chain of natural lands that runs through the state's entirety, is one worthy destination to consider, as are the local swamps and springs that surround many Central Florida cities.
Wherever you roam, you can come back "home" to a beautiful dinner at Stonewood. A group dining room makes the experience that much more personal and comfortable all around!
A themed occasion?
You can't go wrong with a fun, themed occasion! This is an especially fun option for those big milestone birthdays. For a loved one's 21st birthday, for example, you can enjoy a night out sipping on signature cocktails (for fun, flavorful fusions, you can't go wrong with a drink off our Modern Craft Menu!). Turning 30? A scavenger hunt for 30 things around town can culminate in a delicious dinner out.
Of course, themes don't need to really follow any rhyme or reason. Have everyone wear black and white for an elegant look, or try a birthday that follows the food and style trends of a specific decade, like the 80s—this one's rich in great, silly hairstyles (think big hair) and fun outfits your guests can don for a great photo op.
Gifts for every kind of foodie
We can't forget about gifts! You can never really go wrong with food or drink-focused goodies since these gifts naturally come with good times and cheer. Pick up your birthday guest's favorite bottle of wine, or have them choose one while enjoying dinner here at Stonewood! Or opt for a kitchen staple they'll use time and time again. "Food Dice" will let them leave dinner to chance when they just can't decide on a meal; personalized oven mitts offer a custom, heartfelt touch; and food subscription services (to meals you can make at home, or perhaps deluxe wines and cheeses) ensure they always have a new, exciting dish to look forward to every month.
Of course, the ultimate gift might just be a surprisingly simple one: a gift card to Stonewood! The promise of a delicious dinner out is a meaningful way to say "happy birthday," "I love you," "I care"… and all those other intangibles that good food can communicate with ease.
We hope that these tips help you throw a one-of-a-kind birthday party! For reservations, special requests or ideas on how to make the big day even better, just call Stonewood today—we're here to help make it a great one.