Tue, Jan 23, 2018 at 10:34AM
---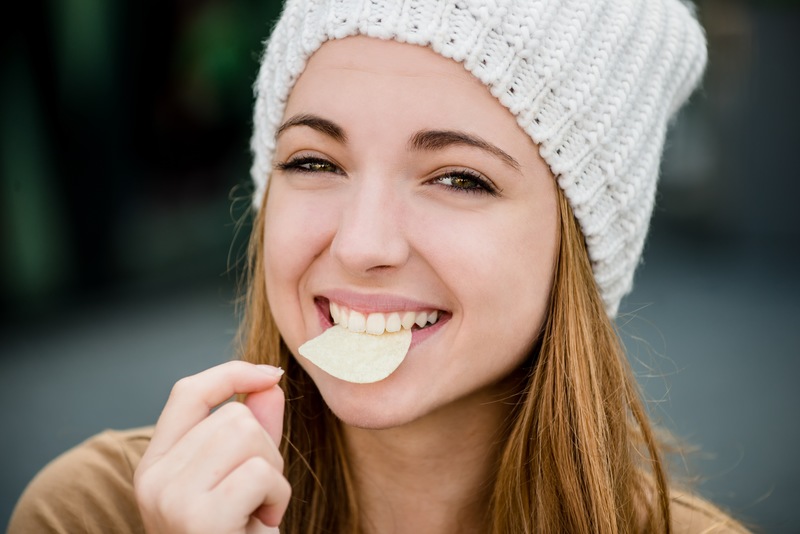 Whether it's in the form of chips or a bucketful of movie popcorn, let's face it-we love crunchy food!
With today's modern chefs finding more and more ways to integrate that oh-so-simple crunch into everyday dishes, it's never been easier to satisfy your crispy cravings.
But what is it about that crunchy texture that we love so much? As it turns out, there are a few good reasons. Read on to learn more!
Texture makes food fun
First and foremost, we seem to like crunchy textures because they add a bit of whimsy to our meal. While we're all told from a young age not to play with food, the light and playful "crunch" of chips or fried onions can't help but put a smile on our faces.
And, of course, they make food more interesting. While we eat to fuel up, we also want to enjoy the experience, too-and when there's more textures to notice, it can't help but make the meal a more memorable one.
Like music to your ears
We smell food, see food, and certainly taste food-but have you ever realized that we hear food, too? The sound component of our favorite foods should not be overlooked; according to John Allen at the Chronicle of Higher Education, "one reason that crispy foods have such an appeal lies in their ability to stimulate our hearing as well as our senses of taste and smell." Dining is not just a task to check off your list, but an experience in itself. You can't help but feel more engaged in your meal and the occasion (whether it's a special dinner or your best friend's birthday) when all your senses are engaged. Crunchy food helps you do that.
Just the right amount of crunch
Of course, there is the delicate balance of adding just enough crunch to a dish. After all, a crispy coating on top of mac n' cheese is delicious-but we still want the gooey, melty cheese and pasta to show through, too.
In addition to putting complementary flavors together, a chef must also know what textures play nice. Here at Stonewood, it's a constant process of innovation that lets us find new, fun ways to add that delightful "crunch" to your meal. You'll find it in our Grilled Chicken, Asparagus & Brie Salad, where onion straws complement the smooth, leafy texture of our fresh field greens.
Another way to add that alluring crunch is by trying out new spins on familiar flavors. We all love garlic bread-but on several Stonewood dishes (including the heart of our Bruschetta) you'll find a crispier variant, Grilled Garlic Bread, the perfect way to reimagine the goodness of this classic comfort food.
Enjoying crunchy goodness at home
At home, and wondering how to add an element of crunch to your meal? One surefire way to start is with homemade bread crumbs, which can be used to bread chicken or top off your favorite baked mac n' cheese.
You can wait for store-bought bread to dry out, or simply cook cut-up pieces in the oven at 350 degrees until they are hardened (but not burnt). Then, put the pieces in a food processor until you have the small, crumbly consistency you want. Save it in the fridge or freezer and enjoy.
Craving that crunch again? Stonewood can help! Come in today for a delicious meal, a medley of textures, and bites that sound as good as they taste.