Mon, Jun 29, 2020 at 2:30PM
---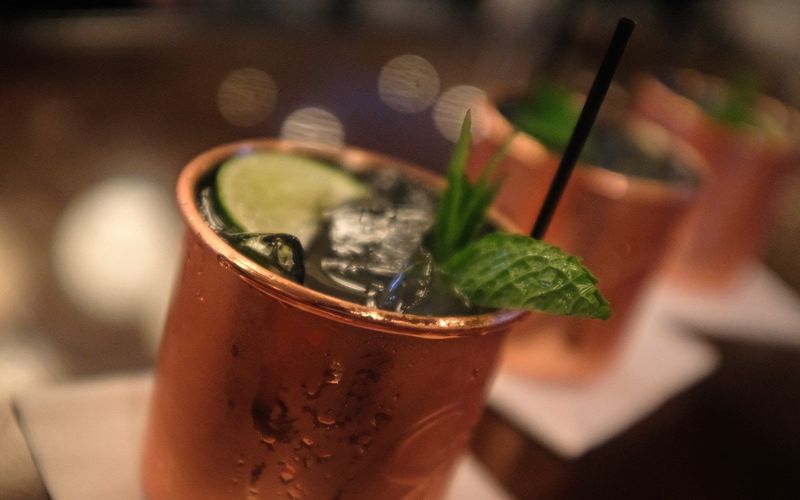 As summer sizzles on, you may be looking for flavorful ways to cool down. Here at Stonewood, we have you covered with a refreshing menu of favorites—just read on to learn more.
Margaritas
There are few drinks more quintessentially summer than the Margarita. Cool with a touch of sweetness, each sip transports us to our most idyllic summer memories (or memories we'd like to make), from kicking back by the pool or traveling to a beautiful Mexican resort. Fortunately, you don't have to travel that far to enjoy Stonewood Margaritas! In fact, you can even savor them right at home, alongside all of our go-to "cool-down" picks featured below. With our Stonewood Beverage Bundles, we provide all the ingredients for cool cocktails in a flash—in this case, El Jimador Tequila, Orange Liqueur and Lime Juice, plus additional flavors available like kiwi, peach and strawberry you're sure to love.
Sangria
Another summertime staple, Sangria, is perfect for sunny afternoons on the patio. This Spanish favorite pairs wine with fresh fruit and sparkly juice for a sweet, satisfying "ah" moment in every glass. There are two delicious options to enjoy—Red Sangria, with red wine, Christian Brothers Brandy and cranberry juice for bold flavor and vibrant flair, or White Sangria, made with buttery Chardonnay, Flor De Caña Rum and pineapple juice for a subtle tang in an effervescent blend that pairs perfectly with long, lazy summer days.
Moscow Mules
Who knew an effortless blend of Stoli Vodka, lime juice, ginger beer and fresh mint could be so satisfying? This simple combination packs a refreshing punch, thanks not only to the icy beverage itself but the garnish of fresh mint that invigorates sip after sip.
Mimosas
For brunch, lunch and beyond, Mimosas deliver the bubbly goodness that makes summer so sweet. We'll provide your choice of fresh orange or cranberry juice, plus a bottle of bubbles to add sparkling goodness to your meal. On those hot summer days when you're looking for an exciting way to mix things up, Mimosas are more than up to the task. (Pairing tip: Mimosas work well with just about any dish, from your homemade breakfast to creamy meals like our Blackened Chicken Pasta, whose velvety goodness is balanced out by the playful, bubbly action in your glass.)
Bottled Beer
Another refreshing go-to, Beer makes just about every dish or backyard dinner a little better. It works deliciously alongside Burgers, Steaks and other cookout classics—and with our Stonewood Beverage Bundles, you can easily mix and match your favorite flavors for a customized six-pack your whole crew will enjoy.
Crisp, cool summer salads
Looking for the perfect complement to your Fourth of July barbecue, or a simple standalone dish that's as refreshing as your favorite cocktail? Search no further than Stonewood's selection of fresh, crisp salads like our classic Stonewood Salad or Asian Chicken Salad, whose zesty Asian slaw, chilled sesame noodles and fresh greens—plus a protein-packed serving of lime-marinated, oak-grilled chicken—combine to create a flavorful, refreshing experience in every bite.
For homey hydration…
Another great way to infuse some flavor into your at-home routine this summer? Create your own cool concoctions with ice water, a pitcher and some fresh fruit! Simple lemon water is refreshing all on its own, while watermelon and mint combine to create a sweet, satisfying flavor medley for a hydrating pick-me-up the whole family will enjoy.
We hope that these ideas help you cool down and fuel up for summer fun! Enjoy these and many more Stonewood favorites, at home through convenient curbside takeout or at your nearest Stonewood Grill.