Sat, Apr 20, 2019 at 10:55AM
---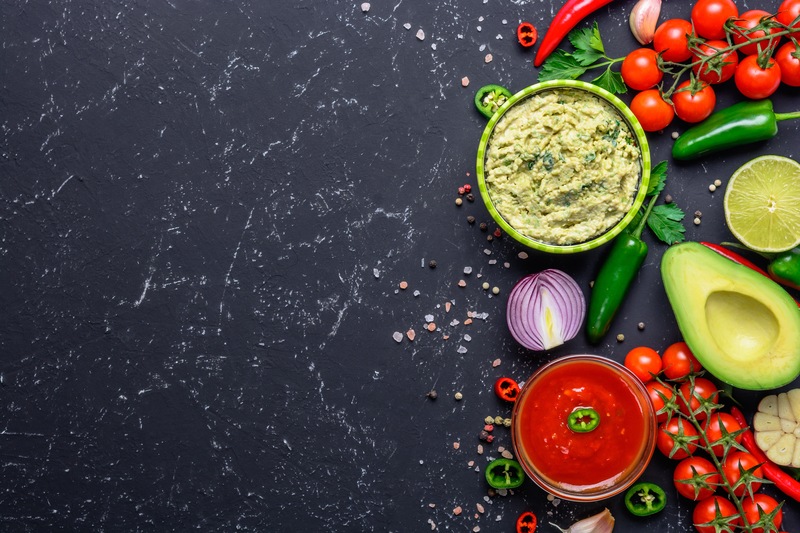 Feliz Cinco de Mayo! The Mexican holiday, which marks the date of a major Mexican Army victory in 1862, is an opportunity to learn about history—and, of course, indulge in some classic Mexican cuisine.
Read on as we learn more about Cinco de Mayo, and share a few of our favorite Stonewood picks for enjoying Mexican flavors near you. Take a look.
Get to know Cinco de Mayo
Today, Cinco de Mayo (Spanish for "fifth of May") is celebrated widely in the United States, where participants enjoy Mexican-inspired food, drink, music and décor—but the date's significance actually stems back to 1862, during the Battle of Puebla. It was here that Mexican forces achieved a significant victory against the French during the Franco-Mexican War, despite being outnumbered. As a result, the unlikely win boosted morale—so even though it wasn't deemed an especially strategic win to the overall effort, the battle still made history and is remembered to this day.
Enjoy Mexican flavors…
Cinco de Mayo is not Mexican Independence Day (though it's often confused for the holiday, which actually falls on September 16th)—however, stateside, it certainly drums up a lot of attention and a passion for national colors, music, and, of course, food! As you celebrate Cinco de Mayo, consider trying one of these delicious Stonewood picks carried over from Mexican cuisine.
Quesadillas
Gooey cheese encased in a warm tortilla? It doesn't get much better than that! That's what makes the quesadilla so effortlessly enjoyable—anyone can make one, and mix in their favorite ingredients like chicken, veggies, you name it!
Here at Stonewood, our Chicken Quesadilla is served up with oak-grilled chicken breast, fire-roasted peppers and onions, tomato salsa, fresh corn and cheese, both Colby and pepper jack. Craving a vegetarian option? Our Veggie Quesadilla features the same delicious cheesy combo with oak-grilled eggplant, zucchini and yellow squash for a hearty, colorful dish.
Poblano Rice
Native to Puebla, Mexico, where the historic Cinco de Mayo battle took place, the poblano is a mild chili pepper noted for its fresh, earthy flavor. It works especially well in savory sides like our Poblano Rice, which you'll find in Stonewood seafood favorites like our Crab Crusted Flounder or Shrimp and Scallops!
Avocado
Another green must-have from Mexico, the avocado is beloved for its buttery flavor that seems to make everything better. Enjoy it on our Two Hand Chicken Club, as part of a flavorful basil avocado mayo, or mixed into our colorful Lobster Cobb Salad.
Margarita
For the perfect pairing to your meal, try a Cinco de Mayo favorite—the margarita! Our Ultimate Margarita features 1800 Reposado Tequila, Courvoisier, Cointreau, lemon, lime, orange, and, of course, agave nectar for a touch of sweetness.
For Cinco de Mayo and all year-round, these flavors are sure to please. Come down to Stonewood and enjoy them with friends and family soon!