Mon, Dec 28, 2020 at 3:00PM
---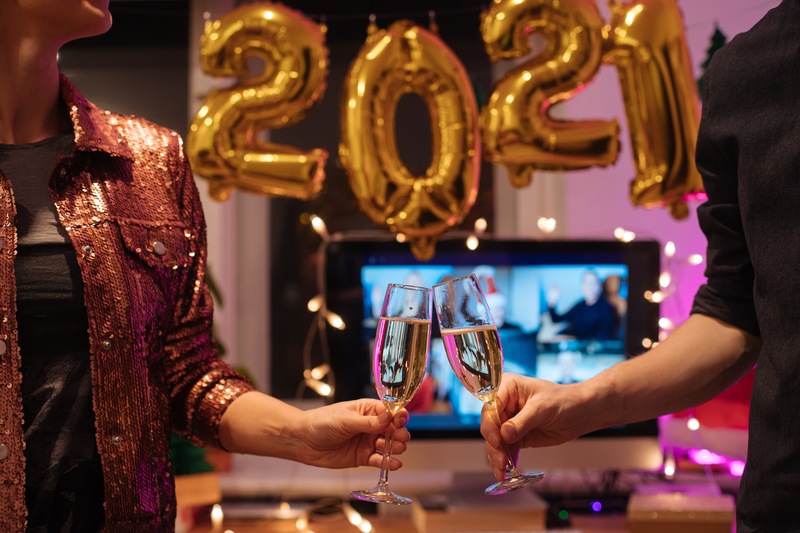 Ready to say hello to 2021? We are, too! Our New Year's celebrations may look a little different this year - but we've got plenty of ideas for a fun, flavorful holiday you can try from the comfort of home. Just read on and dig in.
Enjoy an effortlessly delicious meal
Every great celebration starts with a foundation of flavor - and New Year's is no different! Here at Stonewood, we are excited to continue our delicious Holiday Bundles so you can cap off your holiday fun with a wholesome family meal the whole crew will love. Choose from Roasted Stuffed Pork Loin, Hard Smoked Glazed Ham or Herb Crusted Prime Rib, with plenty of savory sides to choose from. Just pick up your meal on 12/31 or 1/1, depending on your celebration - then heat, serve and enjoy!
Many of us like to enjoy "lucky" foods as part of our New Year's celebrations as a way of ensuring good fortune in the year ahead. One traditionally lucky food is cornbread (thanks to its semblance to gold), which is served alongside honey butter with every Stonewood Holiday Bundle.
Ring in the New Year virtually
By now, you're probably already familiar with the art of a virtual celebration with family and friends in other corners of the state, country or globe. New Year's is a great time to take the concept even further! Have twice the fun by ringing in 2021 with loved ones in different time zones, or pay a virtual visit to the fun and festivities happening in Times Square (just without a live audience). You can video chat with loved ones and play all of your favorite party games such as charades and so many more, too.
Have a New Year's-themed movie night
Who says the holiday movie marathons have to end? Many films are just as appropriate for New Year's viewing as they are during the build-up to Christmastime, including "The Holiday," "Bridget Jones's Diary" and "When Harry Met Sally."
Set up a family photo booth
Even though you're probably celebrating at home this year, New Year's is still a great excuse to sport your festive best! Throw on a fun party dress or sharp suit and set up a family photo booth with hats, noisemakers and other festive props.
Get crafty
For crafty families, New Year's offers a fun way to embrace your creative side! Turn leftover wrapping paper into colorful hanging streamers, for example, or fill spare jars with gold, glittery ornaments before packing them away for the year. Voila! Crafty fun and a beautiful backdrop to your countdown festivities.
From our Stonewood family to yours, we hope you have a happy, healthy and prosperous 2021! We'll be there to fuel flavorful fun on this special holiday and every occasion the New Year has to offer.