Thu, Jul 28, 2016 at 1:00PM
---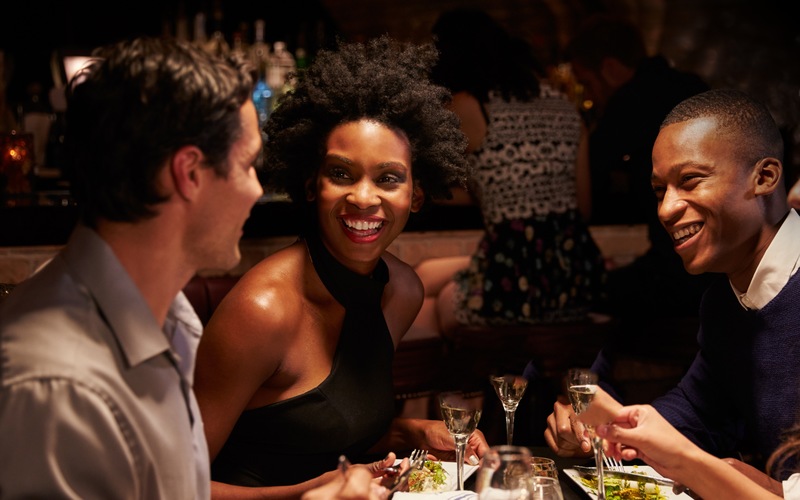 Are you looking for ways to spice up your family dinner routine? Why not enjoy a weekday dinner out! There are so many reasons why we love to dine out with family during the week (and it's about more than just the delicious food!).
In today's blog, we will be looking at a few key reasons for switching up the routine and dining out.
Ease and convenience
One of the biggest benefits of dining out on a weeknight is, of course, the ease and convenience of doing so. Many of us love to cook homemade meals—but when work pressures and time crunches prevent you from doing so, there's nothing better than kicking back and letting us do the cooking. Even if your family has many different schedules, it's not hard to find the time for a delicious dinner out.
A break from the everyday
If you seem to be stuck in a rut, dining out on an otherwise typical weeknight will give you a chance to break away from the everyday. You might find yourself at your best and most inspired after a dinner out, simply because you're not doing the same thing you do all of the time. There's a lot to be said about getting out of the house and trying something new, so enjoy this opportunity to the fullest!
A chance to connect with family
Of course, our very favorite part of dining out with family is the unique chance to connect with one another. Work, school and other activities often keep families from enjoying quality time together—and even when it comes to dinnertime, distractions at home might keep you from maximizing your time together. When you head out and make an event of your family dinner, you're allowing yourself and your family uninterrupted time to talk, reflect on each other's days, and, of course, laugh! It's not just coincidence that many of our favorite family memories are formed around the dinner table, after all.
Are you interested in bringing the family out for a special, one-of-a-kind dining experience? Come in tonight, or make reservations online—we're happy to make your meal as memorable as possible.