Fri, Nov 22, 2019 at 11:28AM
---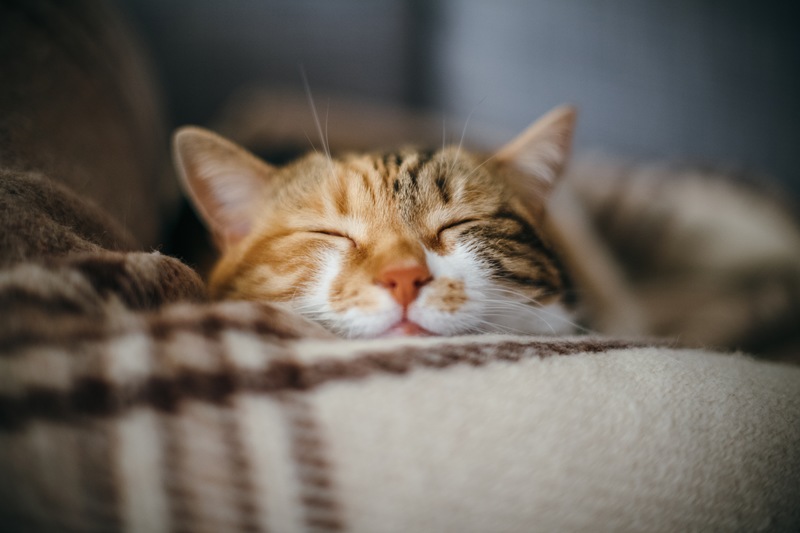 Thanksgiving is known for delicious food, quality company and time-honored traditions—including, of course, the beloved post-turkey nap! But what is it about Thanksgiving that makes us want to curl up and snooze? And is there a way to perfect your annual siesta?
Just read on as we share the science behind Thanksgiving naps, and how to achieve ultimate relaxation. Take a look.
What makes us nap on Thanksgiving?
Have you ever wondered what makes you so sleepy after a delicious Thanksgiving meal? Tryptophan, an amino acid found in turkey, is often considered the culprit. It is an essential component to the creation of serotonin, which the body uses to ensure mood stability and sound sleep, so we see where the link between turkey and sleep comes in! However, turkey is not the only tryptophan-rich food; others we eat every day include chicken, oats and soy—and we don't always feel particularly sleepy after eating those foods during the course of our days.
Experts suggest that the actual reason behind the post-turkey snooze is a little easier to explain—we're full! After one of the heartiest meals of the day, it's only natural that we feel like winding down instead of running around. Many of us may be tired from traveling or working to whip up the delicious meal in the first place—plus, surrounded by family and the promise of leftovers in the fridge, we feel content and comfortable enough to relax and sink into a snooze.
But how do you make it a really good snooze—not just your run-of-the-mill nap? Here are a few of our top tips!
Plan ahead for ultimate comfort
Many of us slip into our naps by accident—one minute, we're watching football or a holiday movie and the next, we're sound asleep! By planning ahead for the possibility of a nap, though, you can achieve an even more comfortable experience. Bring out a cozy throw blanket or two to keep by the sofa, and turn on a familiar favorite movie—perhaps a go-to holiday flick—that you enjoy watching but won't feel too bad about missing if you fall asleep halfway through.
If you have a four-legged friend…
There's nothing better than a nap with your four-legged friend—however, if there's still food out on the table, they may be tempted to ditch the nap and opt for a chance to enjoy some "off-limits" treats! Do yourself and your pet a favor by tidying up before your nap, at least by placing open food containers out of reach or in the fridge so that you can have a stress-free snooze. (Tip: Enjoy Thanksgiving dinner at Stonewood and you won't need to worry about lifting a finger when it comes to cleanup!)
Make it a coffee nap
Don't want to sleep too long? Whether you want to wake up for dessert, or to get a head-start on Black Friday shopping, you may want to make it a power nap. Fortunately, coffee can help! While caffeine seems counterintuitive when planning the perfect nap, it can actually make your siesta even better. This is because caffeine takes about 20 minutes to be absorbed by your body. Incidentally, 20 minutes is about the recommended limit for a quick nap before your body falls into a deeper slumber. So have a cup of coffee right before you lie down for some quick shut-eye. By the time you wake up, you will feel refreshed, recharged and ready to take on the rest of your Thanksgiving festivities!
This year, swing by Stonewood to enjoy a delicious Thanksgiving dinner with all the trimmings—no cleanup required! –then, cap off the day than with some quality snooze time. We hope that these tips help you enjoy a truly relaxing holiday.