Tue, Jul 03, 2018 at 10:10AM
---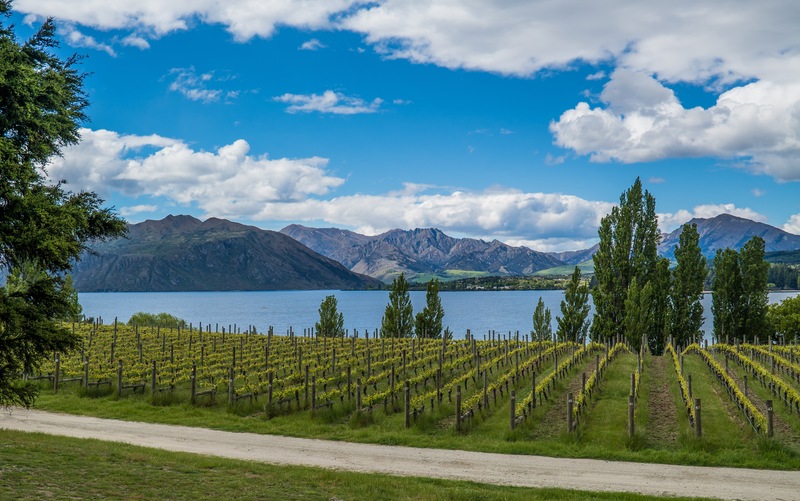 You know Napa Valley, Bordeaux, Champagne and Sonoma—but when it comes to great wine, it's not just the Northern Hemisphere that has all the fun.
Head Down Under and you'll find a New Zealand gem that's truly worth the trip.
Nestled on the island nation is the scenic expanse of Marlborough, a wine country dubbed "the best place in the world to grow Sauvignon Blanc grapes," according to wine critic George M. Taber. You might know the region via Whitehaven, an area winery that produces one of Stonewood's most beloved crisp whites.
Of course, it's the Sauvignon Blanc grown at vineries such as Whitehaven that helps Marlborough stand out—but those grapes are just the beginning of what this gorgeous getaway spot has to offer.
Read on as we explore Whitehaven and the surrounding Marlborough area, as well as one of its most beloved exports. Take a look.
What's in a grape?
"Sauvignon Blanc" comes from French for "wild white," referring to the environment in which these famous grapes were first grown. In New Zealand, that rustic tradition continues: Marlborough's wine is grown in sandy soil, whose unique, localized flavor is helped along by good drainage and proximity to the coast. The region experiences cool weather year-round which provides for long ripening periods—and a fully-developed taste.
Get to know Whitehaven…
Over at Whitehaven specifically, there's a commitment to furthering the family winemaking tradition—and bringing Marlborough to the world stage of wine. The winery promises "New World techniques and Old World craftsmanship," a nod to New Zealand's relative youth in the vinicultural game. Though it may be a newcomer, the country's certainly not going anywhere—for proof of that, you need look no further than the buzz the wine's been getting! In March, for example, Whitehaven was named Royal Easter Show 2018 Champion Sauvignon Blanc of Show, the latest of many high praises.
You can come by for a visit to Whitehaven's Cellar Door to see what the team is all about. Though it may be winter in New Zealand, the action is still on, and not just at the winery…
… and a natural wonder
Here in Marlborough, cool weather is complemented by lots of sunshine—making this time of year a perfect one for bundling up and enjoying the natural vistas for which the region is best-known.
Whitehaven for one is located on the "Golden Trail," a bike-friendly route for exploring the best of Marlborough. To locals' and visitors' delight, there are also many cozy places to catch some downtime in front of a fire, or warmed up by the company of friends—and for those who do crave some time outside, fear not: the weather is cold but rarely blustery, making it easier to enjoy those crisp days al fresco.
Ultimately, one of the greatest must-dos of the region lies in the Marlborough Sounds. The much-raved-about sea valley offers travelers the chance to sail out from New Zealand's South Island in style—surrounded by the majesty of nature, green, sloping hills scattered about the water. Relax, unwind and embrace it all from the comfort of a guided tour. It's a natural experience unlike any other and affords the chance to spot some seriously intriguing animals along the way—like the New Zealand King Shag in action.
Ways to enjoy
Can't wait to explore this remote island expanse? As you count down the days until your Marlborough adventure, start with a sip of its famous Sauvignon Blanc and see what the excitement's all about.
This wine is especially easy to savor at Stonewood—it's sure to warm your spirits, and can even be enjoyed at Happy Hour! Whitehaven's Sauvignon Blanc specifically pairs well with delicious, summer salads (owing to its green aroma), poultry, white fish and lobster. Perhaps pair it with our Lobster Roll or Lobster Cobb Salad, or one of many other delicious complements… yours to discover on your next trip to Stonewood! We look forward to seeing you soon.