Tue, Aug 01, 2017 at 1:35PM
---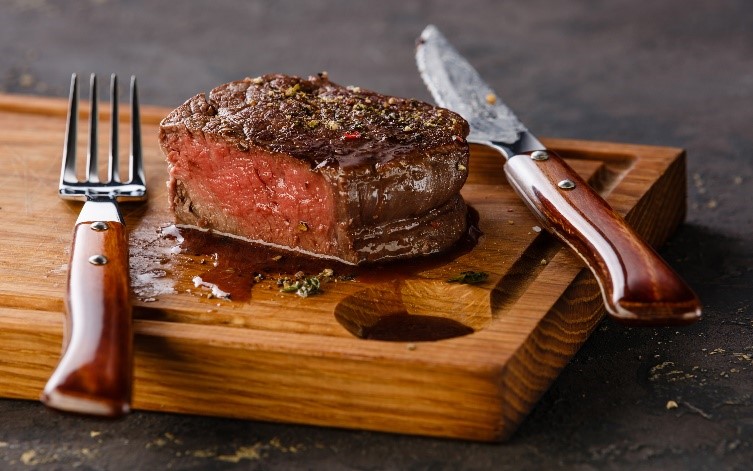 This August, we can't think of a holiday more delicious than National Filet Mignon Day.
This celebration, which takes place on August 13th, is worth enjoying alongside friends and family for a scrumptious dinner out. Before you head to Stonewood to get your filet fix, check out today's blog for a few fun facts about this time-treasured dish!
It's all in the name
Filet mignon is one of those dishes with an irresistibly charming French name—one that oozes elegance. But what does it really mean? As it turns out, filet mignon is pretty self-explanatory. "Filet" refers to the boneless cut of meat, while "mignon" means small, or dainty. While the filet mignon may literally mean "small filet," however, its flavor is anything but!
There's a reason for all that tenderness
No one can pass up a deliciously tender steak, the filet mignon being among the very juiciest. That's because it comes from the most tender cut of beef, the tenderloin. Because of its position, the filet mignon does not support weight, so it lacks tough muscle and is instead perfectly tender, which is exactly the kind of texture so many steak lovers crave.
It's a dish best served rare
While everyone has their own steak preferences, the filet mignon is one steak that truly is best served on the rarer side. Why is that? Because of this unique cut's position, it doesn't have the same marbling that other cuts do. Those juicy, marbled patterns add to the flavor of steak—so without them, the filet mignon should be cooked rare to maximize the existing flavor inherent in the meat itself.
Of course, there's more than one way to enjoy a delicious filet mignon here at Stonewood! Dig into the classic fare, a tender 7 or 9-oz. steak alongside your favorite side (and maybe topped off with some sautéed button mushrooms?). Or try that filet flavor in a new way, marinated in garlic in our flavorful Stone Bits starter. Either way is a true treat.
Make tonight extraordinary! Each of our 10 Stonewood locations has its own unique community flair--but they all commit to the same excellence in fine ingredients and kitchen expertise. Find a Location and be sure to Sign Up for our E-Club for news and special offers!